E-Commerce
A facilitating guide for small and medium-sized enterprises (SME)
E-Commerce
A facilitating guide for small and medium-sized enterprises (SME)
Global industrial stakeholders are applying innovative solutions such as the "Internet of Things" (IoT), cloud computing, artificial intelligence, Big Data and 3D printing which are enabling them to engage in are enabling them to participate in frontier industrial processes that are interoperable and flexible as well as introduce autonomy and intelligence to manufacturing. The physical components of industrial production are being transformed by smart, digital networking into cyber-physical systems (CPS), allowing for the management of production processes in real-time across great distances and customized products – all of which encompasses what is commonly referred to as the new industrial revolution.
E-commerce is a tremendous facilitator and component of this new revolution. This sector acts as a platform and link which allows manufacturers to integrate their customers into their business model in a direct and modern way. Global development of e-commerce has been progressing very rapidly with Business-to-Business (B2B) and Business-to-Consumer (B2C) e-commerce facilitating and catalyzing this growth.
This training course has been designed to provide a strong foundation on the basics of e-commerce, which aims to promote increased e-commerce adoption among SMEs. The training modules have been designed in a way that other target stakeholders such as policymakers, NGOs and consumers can benefit from the content. UNIDO encourages participants to connect with e-commerce platforms to enhance the performance of their business and commercial activities.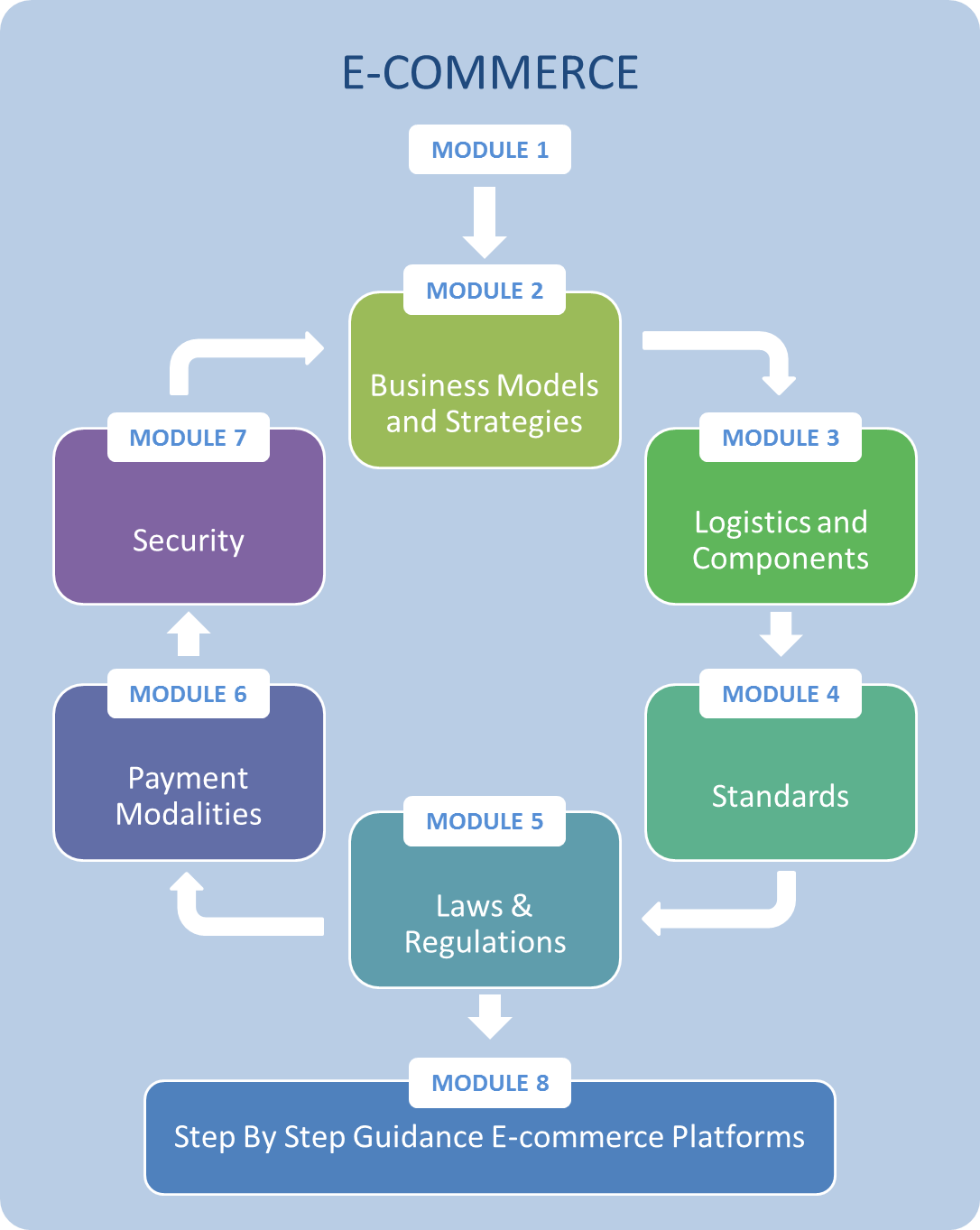 E-Commerce Training Cycle Modules