Quality Infrastructure and Trade
Online Training Modules
Trade has long been recognized as a potential engine for growth and wealth creation. Many countries continue to face supply-side capacity and trade related infrastructure constraints which can inhibit their ability to compete on international markets. Based on a solid analysis of trade challenges and opportunities, the "UNIDO Quality Infrastructure and Trade" training is designed for encouraging trade development along value chains. The training seeks to promote systemic quality infrastructure development that is based on market needs and promotes inclusive and sustainable industrial development.
A Quality Infrastructure System (QIS) is a catalyst for improving the quality of products and services on a national scale. It therefore helps to stimulate demand for these products and services, which invigorates individual businesses and the economy as a whole. By helping national industry to meet the requirements of export markets, a QIS increases the competitiveness of the nation's economy and its ability to participate in global trade and in value chains. It is therefore essential for every economy to understand the quality infrastructure system, its elements, interrelations and how they contribute to the bigger picture.
In recent years it has become clear that a well-implemented Quality Infrastructure System contributes to governmental policy objectives in areas other than trade of products and services, including industrial development, efficient use of natural and human resources, food safety, health, the environment, climate change, and other topics that are included in the UN's 2030 Sustainable Development Goals (SDGs).
The training is structured into 10 modules: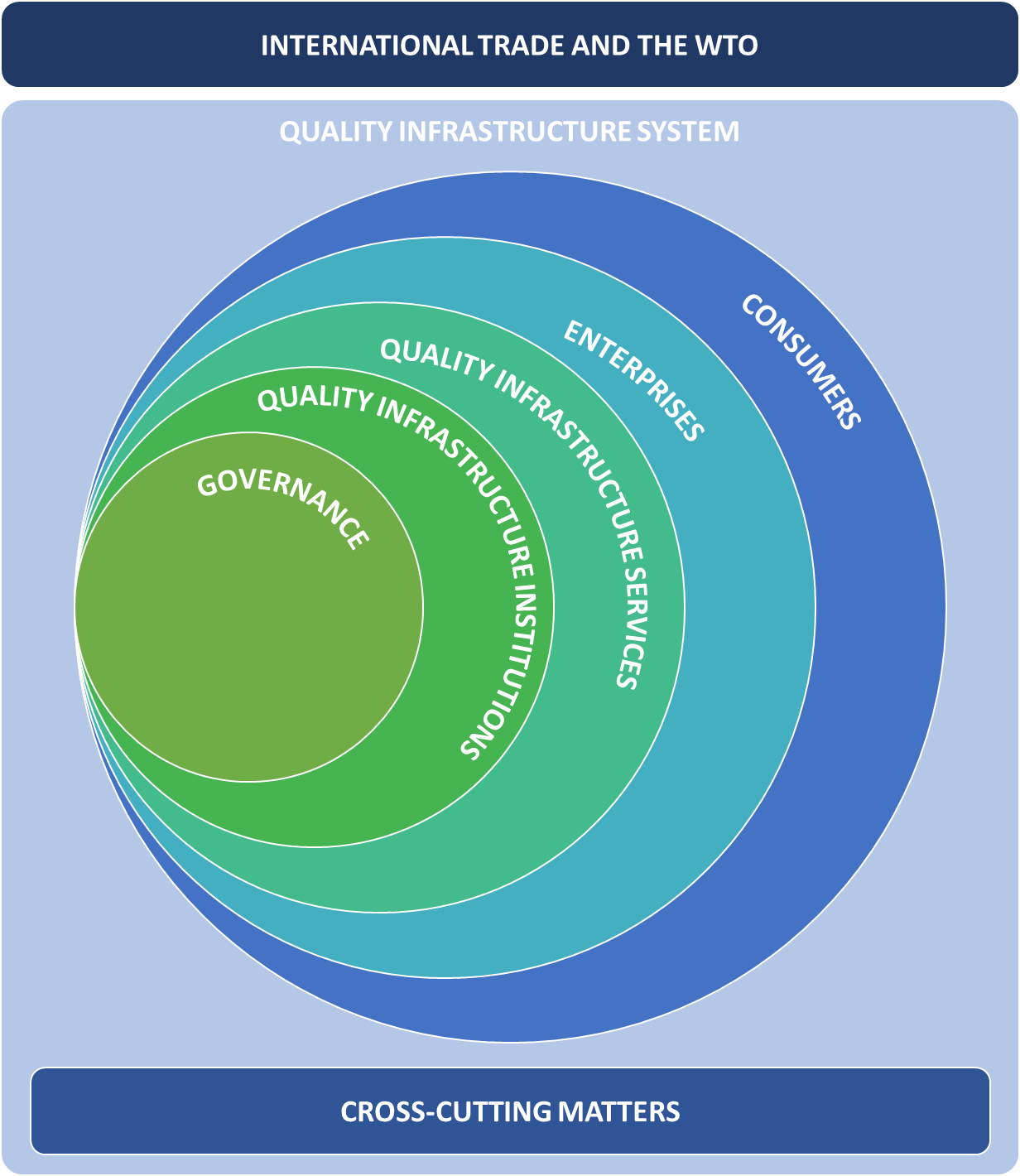 Quality Infrastructure and Trade
The technical content for this training has been developed in collaboration with partners from the International Network on Quality Infrastructure (INetQI).