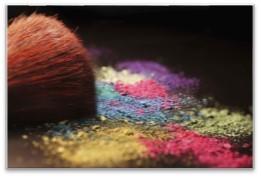 In an effort to increase local companies' access to international markets, the Colombian government joined forces with the United Nations Industrial Development Organization (UNIDO), and with funding from the government of Switzerland and Colombia set up a project called Safe+. UNIDO works together with Colombia testing laboratories, calibration laboratories, inspection organizations, certification organizations, suppliers of reference materials and proficiency testing providers. The result is that the country's quality infrastructure is reinforced and the whole national quality system is strengthened.
UNIDO also supports key players within the value chain - from growers to processors and exporters - to improve their quality, private and sustainability standards. That is the case for Vhera Lucci, a local cosmetics company that has benefited from the project. Many of its products are made from the sacha inchi plant.
Thanks to the Safe+ project the natural cosmetics industry in Colombia is increasingly able to comply with international standards. With the help of UNIDO, the country is taking its first steps towards becoming a global leader in the natural cosmetics sector.
For more information see here or contact:  Mr. Juan Pablo Diaz-Castillo (J.Diaz-Castillo [at] unido.org)