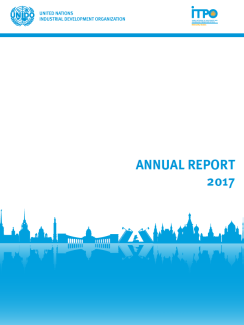 ITPO Russian Federation has published their Annual Report for 2017. ITPO Russian Federation had many achievements in 2017, and had satisfactory year in many aspects.
Some highlights include the following:
Organizing a training course on E-Waste Academy in Moscow to intensify cooperation among experts in e-waste management and facilitate the exchange of knowledge and experience.

Signing of the Joint Declaration with the National Research Centre "Kurchatov Institute" in order to promote SDG9.

Hosting delegation of Chinese entrepreneurs in the field of e-commerce

Attending the joint conference "E-commerce new horizons in Russia and abroad"
Congratulations to ITPO Russia on a successful year!
For more information, please refer to the annual report, attached herewith, or contact: Ms. Lucia Cartini (L.Cartini [at] unido.org)