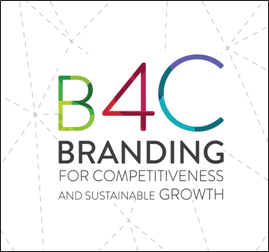 The Director General of the United Nations Industrial Development Organization (UNIDO), LI Yong, and the President of the European Brand Institute (EBI), Gerhard Hrebicek, signed a Memorandum of Understanding on 16th March 2020 reiterating their intention to expand the existing partnership to realize the 2030 Agenda for Sustainable Development.
UNIDO and EBI seek to develop a long-term, flexible and collaborative relationship that will contribute to the promotion of branding as driver of improved competitiveness, value-added and market share among SMEs in developing countries and in countries with economies in transition. Cooperation with EBI is also in line with UNIDO's stance on leveraging partnerships with the private sector to enhance the impact of its industrial development interventions.
The track record of cooperation between UNIDO and EBI already includes a number of successful joint initiatives, such as "Branding for competitiveness and sustainable growth" (B4C) — an innovative service module offering direct support to UNIDO Member States for enhanced sustainability, productivity and international competitiveness based on higher value added, and the organization of "ICONVIENNA Brand Global Summit — 2019" which served as a platform for exchange of forward-looking branding practices and provided an opportunity for UNIDO to present a series of pilot success story projects from Armenia, Montenegro and Tajikistan, generated by the B4C module.
This year, UNIDO and EBI will hold the "Brand Global Summit – 2020" under the motto "Brands for Sustainability" that will leverage the power of branding as a tool to foster Inclusive and Sustainable Industrial Development.
Press release: https://www.unido.org/our-focus-advancing-economic-competitiveness/branding-competitiveness-and-sustainable-growth
For more information on the joint UNIDO-EBI initiative:: 
https://www.unido.org/our-focus-advancing-economic-competitiveness/branding-competitiveness-and-sustainable-growth 
Contact: Farrukh Alimdjanov (F.Alimdjanov [at] unido.org (F).Alimdjanov [at] unido.org)