World Intellectual Property Organization (WIPO)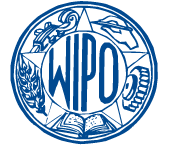 Contact
Tel: +41 22 338 9111
Fax: +41 22 733 5428
Address
WIPO headquarters
34, chemin des Colombettes
Geneva, Switzerland
PO Box 18
1211 Geneva 20
The World Intellectual Property Organization (WIPO) was established in 1970 and became a UN specialized agency in 1974. Its mandate is to promote the protection of intellectual property (IP) through cooperation among states and in collaboration with other international organizations. It is dedicated to developing a balanced and accessible international IP system that rewards creativity, stimulates innovation and contributes to economic development while safeguarding the public interest. The strategic goals of WIPO include:
The balanced evolution of the international normative IP framework;
Facilitating the use of IP for development;
Providing global IP services; building respect for IP;
Developing global IP infrastructure;
Becoming a world reference source for IP information; and
Addressing IP in relation to global policy challenges such as climate change, public health and food security.
WIPO has 189 member states and administers 26 treaties. It is unique among the family of UN organizations in that it is largely self-financing. Over 90 per cent of WIPO's budget of CHF 756.3 million for the 2016–2017 biennium comes from earnings derived from services it provides to industry and the private sector. The remainder of the budget is made up mainly of revenue generated by its Arbitration and Mediation Centre, the sale of publications and contributions from member states.
Selected TCB programmes and initiatives in this guide
Partnerships
WIPO works in close cooperation with governments and with multiple public and private sector stakeholders worldwide to help them take advantage of the benefits of the IP system.  WIPO has three multi-stakeholder partnership platforms designed to facilitate collaboration and the sharing of technologies.  These include:
WIPO GREEN (www3.wipo.int/wipogreen/en/), a web-based marketplace that promotes the diffusion of green technologies by connecting technology and service providers with those seeking innovative solutions; 
WIPO Re:Search (www.wipo.int/research/en/), a consortium through which public and private sector organizations around the world share expertise with the global health research community;  and
The Accessible Books Consortium (ABC) (www.accessiblebooksconsortium.org/portal/en/index.html) which aims to make available books worldwide in accessible to people who are blind or visually impaired.
WIPO also provides access to scientific and technical journals and to commercial patent databases through two public-private programs:  the Access to Research for Development and Innovation (ARDI) program, which facilitates access to scientific and technical journals, and the Access to Specialized Patent Information (ASPI) program, which allows access to commercial patent databases comprising more sophisticated search and analysis tools for retrieving and assessing relevant technology.  ARDI is also part of the Research4Life  partnership together with specialized programs from the World Health Organization (HINARI), the Food and Agriculture Organization (AGORA) and the United Nations Environment Programme's (OARE) which provide online access to over 77,000 peer-reviewed international scientific journals, books, and databases from over 450 publishers to over 8,300 institutions in developing and least developed countries.  The ARDI program offers access to nearly 28,000 publications to over 900 registered institutions.  Whereas, the ASPI program is provided in partnership with seven of the world's leading commercial patent database providers from around the world.  The number of institutions registered to access the ASPI program is growing steadily and has increased to over 60 institutions.