International Maritime Organization (IMO)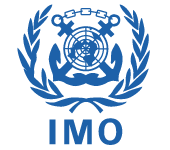 Contact
Tel: +44 (0)20 7735 7611
Fax: +44 (0)20 7587 3210
E-mail: info [at] imo.org ()
Address
International Maritime Organization (IMO)
4, Albert Embankment, London SE1 7SR
United Kingdom

IMO's main task has been to develop and maintain a comprehensive regulatory framework for shipping, and its remit today includes safety, environmental concerns, legal matters, technical co-operation, maritime security and the efficiency of shipping.
IMO seeks to ensure that measures to promote safe, secure, and environmentally sound shipping do not unduly affect the efficiency of shipping, and constantly reviews such measures to ensure their adequacy.
According to the United Nations Conference on Trade and Development (UNCTAD), around 80% of global trade by volume and over 70% of global trade by value is carried by sea and handled by ports worldwide. One of the main characteristics of maritime trade is its transnational nature and therefore its complexity, because the ship is under the competency of different countries (Flag State, Port State and Coastal States) and their respective Administrations. Time has direct impact in the cost of maritime transport, and any ship's delay increases the cost of the transport. Taking into account the complexity of maritime trade, particularly in ports, standardization of procedures is the key to avoiding delays, to reduce costs and to improve efficiency. IMO's Convention on Facilitation of International Maritime Traffic (FAL Convention) is the international instrument to achieve this standardization.
For more information: www.imo.org
Selected TCB programmes and initiatives in this guide