International Atomic Energy Agency (IAEA)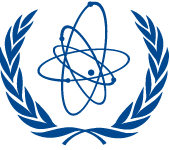 Contact
PO Box 100
Tel: (+43-1) 2600-0
Fax: (+43-1) 2600-7
Email: https://www.iaea.org/contact/official-mail
Web: www.iaea.org
Address
1400 Vienna, Austria
The Technical Cooperation Programme (TCP) is the main mechanism through which the International Atomic Energy Agency (IAEA) delivers services to its Member States. Through the programme, the IAEA helps the Member States to build, strengthen and maintain human and institutional capacities for the safe, peaceful and secure use of nuclear technology in support of national development priorities. Initially, a 'technical assistance' programme oriented towards the introduction of nuclear science and technology to the Member States, the TCP today concentrates on helping countries use nuclear technology for sustainable socioeconomic development.
The TCP draws its mandate from Article II of the IAEA Statute, which states: "The Agency shall seek to accelerate and enlarge the contribution of atomic energy to peace, health, and prosperity throughout the world." The programme's strategic goal is to promote tangible socioeconomic impact in the IAEA Member States, by contributing in a cost-effective way to the achievement of the major sustainable development priorities of each country.
Technical cooperation projects contribute to the attainment of national development goals by providing expertise in fields where nuclear techniques offer advantages over other approaches, or where nuclear techniques can usefully supplement conventional means.
The TCP focuses on health and nutrition, food and agriculture, water and the environment, radiation technology and industrial applications, energy planning and nuclear power, radiation protection and nuclear safety, as well as nuclear knowledge development and management. Alongside capacity building, the programme offers networking, knowledge sharing and partnership facilitation, delivered through fellowships, scientific visits, meetings and workshops, the provision of expert advice and the procurement of equipment.
The Country Programme Frameworks (CPF) signed between the IAEA and the Member State guide these interventions. A CPF, prepared by a Member State in collaboration with the Secretariat, defines mutually agreed priority development needs to be supported through technical cooperation activities. A CPF reflects national development plans, country-specific analyses and lessons learned from past cooperation, while taking into consideration the United Nations Development Assistance Framework of the country. This ensures that the application of nuclear technologies is integrated with existing development initiatives and plans, and supports the identification of areas where such technologies might be usefully deployed. A CPF covers a five year period.
Selected TCB programmes and initiatives in this guide
Successful projects
Project on implementing best practices of food irradiation for sanitary and phytosanitary purposes in Asia and the Pacific
In Asia and the Pacific, food security and soil productivity are key priorities for the Member States. Technical cooperation efforts focused on improving yield and quality by enhancing the diversification and adaptability of crops through mutation breeding programmes. Several Member States focused on reducing pesticide use and decreasing the crop losses caused by pests and diseases, as well as on overcoming phytosanitary barriers to trade.
A total of 17 Member States have participated in a project to enhance national and regional capacities in applying best practices in different processing techniques and technologies in the region. A major achievement of the project has been the publication of the "Manual of Good Practice in Food Irradiation: Sanitary, Phytosanitary, and other Applications." This publication plays an important role in building capacity to apply food irradiation technology and in disseminating good practices in the region and beyond. It aims to help operators of irradiation facilities to review and improve their practices, and it provides detailed technical information for stakeholders such as food regulators, manufacturers and traders on good practices.
Project on supporting the establishment of an irradiation facility for treatment of food and agricultural commodities against exotic pests and diseases
In the area of food safety, the IAEA will begin piloting a joint IAEA-UNIDO programme aimed at supporting Fiji to enhance the export of fruits and vegetables. The joint programming will address export restrictions levied against Fiji due to the prevalence of exotic pests by establishing an irradiation facility and, in parallel, providing support to establish resilient trade infrastructures. This includes analyzing trade standards and laws as well as facilitating the interaction with major target markets including the US, Australia, and New Zealand to ensure that irradiated produce can be successful exported. This approach will ensure that beyond the establishment of pest control measures, Fiji is supported with the development of its export capacities.
Project on increasing the commercial application of electron beam and x-ray irradiation processing of food in Latin America and the Caribbean
In Latin America and the Caribbean, TC projects support the promotion and adoption of nuclear technologies in multiple industrial areas. One of them – a regional project - is in food irradiation processing using an electron beam and x-ray technologies. The project examined the current situation regarding the regulatory, technical, and commercial status of irradiation as a phytosanitary treatment, and discussed the experiences of countries in the region where phytosanitary irradiation is already used. Representatives from the public and private sectors took part. Participants learned about the opportunities offered by the electron beam and x-ray irradiation for food processing. The establishment of collaborative work among the key public, private, and international sectors is considered a cornerstone for enabling the introduction of these technologies, which will facilitate the regional and international trade of fresh produce and food security in the region. Human capacity has been built on the use of e-Beam on a commercial scale including process control, dosimetry, dose mapping, process and product validation as well as process and product characterization. Capacity has also been established for understanding the e-Beam and x-ray technologies currently available, including their comparative advantages and drawbacks.
Project on helping Botswana control animal diseases, ensure food safety and maintain its beef exports through nuclear science
Beef is the largest non-mineral export commodity of Botswana, accounting for 3.3% of total exports. When in 2008 the European Union (EU) tightened sanitary requirements on beef imports, Botswana's second largest export industry came to the verge of losing its most important and lucrative market. The country had neither the equipment nor the know-how to perform the required tests to ensure veterinary and food safety.
The aim of the TC project was to build local capacity in analysis covering an increasingly wider scope of diseases, veterinary drug residues and other contaminants. The use of nuclear and nuclear-derived techniques, introduced with support from the IAEA in collaboration with the Food and Agriculture Organization of the United Nations (FAO), has enabled Botswana to put in place veterinary and food safety surveillance systems that meet EU requirements and successfully pass inspections.
As a result, in 2014 around 22% of Botswana Meat Commission exports were traded to Europe, mainly to Norway, Italy and the UK. By the end of 2016, the Botswana National Veterinary Laboratory (BNVL) was able to carry out all of the required tests in-house, and sending samples for lengthy and costly testing in Europe is no longer necessary. The lab performs tests for 13 different substances. This reduces costs by over half and lowers test turnaround time from around nine months to less than a month.
Project on improving veterinary drug residue detection and animal disease diagnosis with nuclear and molecular techniques in Morocco
The TC programme, supported by the Joint FAO/IAEA Division of Nuclear Techniques in Food and Agriculture, has greatly enhanced the capacities of Morocco's national veterinary laboratories to detect veterinary drug residues and animal diseases. The project, initiated in January 2014, was designed to support the work of Morocco's National Office of Food Safety (ONSSA). Today, the Moroccan government is able to better implement its national drug residue monitoring plan using high-level analytical standards that meet international guidelines and those of the main trade partners. This has enhanced food safety levels in the Moroccan market and will support plans to export poultry products. In the field of animal health, the awareness of laboratory analysts regarding quality assurance and quality control in molecular biology analysis has been greatly improved. The analysts participated in the diagnosis of the first outbreak in Morocco of H9N2 in 2016, a type of avian influenza at the human-animal interface, which is a variety of the virus commonly known as "bird flu".
Project on establishing a non-destructive testing (NDT) laboratory at the Institute of Nuclear Science and Technology at the University of Nairobi for training, research and service provision in the field of NDT applications in Kenya
Nuclear science and technology can make a major contribution to industrial and economic growth, and have an important role to play in support of sustainable development. With the IAEA's support, Kenya has increased the competitiveness of its industries by using nuclear technology for NDT in safety and quality tests, and irradiation techniques for improving product durability, from car tires to pipelines and medical devices to cables. Industrial testing using nuclear technology has contributed to the competitiveness of Kenya's manufacturing sector. Kenya demonstrated how NDT stakeholders can interact profitably and sustainably. Now, an NDT society has been created in Kenya, which will become the certification body for NDT in the country.
Project on using advanced radiation technologies for materials processing in Europe
A regional project is enhancing the application in Europe of advanced radiation technologies for radiation processing of human health care products, environmental remediation, and production of advanced materials. In 2016, professionals were trained in Bucharest, Romania in the implementation and maintenance of a quality management system in radiation processing facilities. The participants were provided with theoretical and practical training on implementation and maintenance of a quality management system in radiation processing facilities according to ISO 9001:2015, ISO 13485:2003 and other related standards. In addition, in Budapest, Hungary, participants were trained in dosimetry for applications of gamma and electron beam facilities. The participants gained knowledge of validation and control for radiation processing with the focus on the dosimetry aspects in installation, operational and process qualification as well as in process control. In 2016, the experts gathered in Vienna to discuss the safe and reliable operation of irradiation facilities and to report about their experiences with irradiation facilities, radiation technologies and applied quality assurance and control procedures in the region.
Partnerships
Nuclear techniques provide a viable, cost-effective solution to many development problems (for example, nuclear-induced mutation breeding produces new crop varieties that have higher yields, are more resistant to pests and viruses, or more tolerant to climate variability). In addition, they generate credible, timely data which help countries make informed decisions on national and regional policies and plans (for example, information collected using isotope techniques support water resource management and nutritional interventions).
More than half of TCP activities are focused on sectors where the IAEA — a scientific and technical organization — does not possess the lead mandate within the UN-system, such as human health, food and agriculture, and water and the environment. To connect science to national development and maximize the contribution of nuclear science and technology to the achievement of development priorities, the IAEA works to build partnerships with national scientific, technical and regulatory institutes and developmental authorities at all levels. Strengthening the role of science and technology in national development also makes an essential contribution to addressing global problems of climate change, sustainable resource management, communicable diseases, sustainable energy and other pressing challenges.
In addition to the work carried out directly with the Member States, the IAEA engages with the rest of the United Nations system, other international organizations, research organizations and non-governmental organizations in order to support national, regional and global priorities. The IAEA places emphasis on partnerships with the view to improve the socioeconomic impact of its projects, and to contribute to, inter alia, Sustainable Development Goal 17 and its targets.
While the IAEA technical cooperation programme has no field presence, the IAEA participates actively in coordinated programming such as the United Nations Development Assistance Framework (UNDAF) to achieve more sustainable and effective national development outcomes and leverage synergies among UN organizations. Through Practical Arrangements, other agreements and working relationships with partner organizations at every level from national to international, the impact and sustainability of the IAEA services is extended, and thus benefits are multiplied. Collaborative work through partnerships ensures the coordination and optimization of complementary activities and leads to a more streamlined response to development issues, strengthening project outcomes and ensuring the best possible socioeconomic impact of the TC programme.
An example of a successful partnership is the IAEA-FAO joint division, based in the IAEA's Secretariat in Vienna. The Joint FAO/IAEA Division is currently responsible for providing scientific and technical support for over 200 national and regional technical cooperation projects, as well as for interregional and regional training courses channeled to recipient countries through the provision of equipment, expert advice, and training. Projects are financed by the IAEA's Technical Cooperation Fund, FAO's Technical Cooperation Programme, and also through trust funds provided by donor countries and international funding agencies. Other partnerships have been established at international, regional and national levels.