Food and Agriculture Organization (FAO)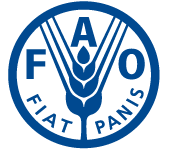 Contact
Boubaker Ben Belhassen, Director
Trade and Markets Division (EST)
Tel: +39 06 570 55385
E-mail: Boubaker.BenBelhassen [at] fao.org [at] fao.org
Web: www.fao.org
Boubaker.BenBelhassen

[at]

fao.org
Address
Food and Agriculture Organization of the United Nations (FAO)
Rome 00153, Italy


The Food and Agriculture Organization (FAO) of the United Nations leads international efforts to defeat hunger, food insecurity and malnutrition. FAO creates and shares critical information about food, agriculture and natural resources in the form of global public goods. Moreover, FAO plays a connector role, through identifying and working with different partners with established expertise and facilitating a dialogue between those who have the knowledge and those who need it. By turning knowledge into action, FAO links the field to national, regional and global initiatives in a mutually reinforcing cycle. By joining forces, FAO facilitates partnerships for food and nutrition security, agriculture and rural development between governments, development partners, civil society and the private sector.
FAO's activities comprise five main areas:
Putting information within reach and supporting the transition to sustainable agriculture. FAO serves as a knowledge network. We use the expertise of our staff - agronomists, foresters, fisheries and livestock specialists, nutritionists, social scientists, economists, statisticians and other professionals - to collect, analyze and disseminate data that aid development.
Strengthening political will and sharing policy expertise. FAO lends its years of experience to member countries in devising agricultural policy, supporting planning, drafting effective legislation and creating national strategies to achieve rural development and hunger alleviation goals. We advocate for the implementation of these policies and programmes, encouraging sufficient financial resources to be made available, the right organizational structures to be in place, and importantly, ensuring adequate human capacities to develop, implement and review policies.
Bolstering public-private collaboration to improve smallholder agriculture. As a neutral forum, FAO provides the setting where rich and poor nations can come together to build common understanding. We also engage the food industry and non-profit entities in providing support and services to farmers and facilitate greater public and private investments in strengthening the food sector. On any given day, dozens of policy-makers and experts from around the globe convene at headquarters or in our field offices to forge agreements on major food and agriculture issues.
Bringing knowledge to the field. FAO's breadth of knowledge is put to the test in thousands of projects on the ground throughout the world. FAO mobilizes and manages millions of dollars provided by industrialized countries, development banks and other sources to make sure the projects achieve their goals. In crisis situations, we work side-by-side with the World Food Programme and other humanitarian agencies to protect rural livelihoods and help people rebuild their lives.
Supporting countries prevent and mitigate risks. FAO develops mechanisms to monitor and warn about multi-hazard risks and threats to agriculture, food, and nutrition. We are there to inform countries on successful risk reduction measures that they can include in all policies related to agriculture. When the need arises, we make sure disaster response plans are coordinated and implemented at all levels.
Selected TCB programmes and initiatives in this guide
Successful projects
The TCB projects and programmes are intended to address member countries' needs, particularly developing countries and countries in transition. The main beneficiaries are government and non-government entities in the agriculture, forestry and fisheries sectors. FAO has been receiving an increasing volume of requests from a large number of members for information, analysis and technical assistance on a wide range of trade- related issues, notably in the area of trade policy (multilateral and regional trade negotiations), implementation and compliance, and has been providing technical assistance in a variety of forms. Two examples (one a programme and the other a project) are illustrated below.
FAO FLEGT Programme supported approximately 35 projects in 11 countries engaged in a Voluntary Partnership Agreement with the European Union from 2014 to2015, to address issues of illegal logging. Some of the significant highlights of the programme include: i) 10 guidelines or manuals were developed for procedures to comply with legality requirements under the trade agreements developed in 6 countries; ii) Computer-based databases to monitor timber legality throughout the supply chain were developed in five countries (Cameroon, Congo Republic, DRC, Ghana and Honduras); iii) 1 regulation that integrates SMEs into legal value chains was developed in Indonesia; iv) 1 agreement to ensure use of Free and Prior Informed Consent for community rights was established in Honduras; v) The Thai-EU FLEGT VPA Secretariat Office and the Vietnam Administration of Forestry were supported to conduct national and bilateral consultations on construct and content of the Voluntary Partnership Agreements with the European Union.
Another example of a success story is the Agricultural Trade Policy Expert Network in Eastern Europe and Central Asia created with the support from FAO in 2014. The Network serves as a neutral and independent platform to promote the exchange of knowledge and experiences on agricultural trade issues in the region. It brings together experts in governments, private sector and academia in Europe and Central Asia countries to promote dialogue on agricultural trade policy issues and to support broader capacity development in this area. The Network became instrumental in developing the capacities and impact of the members as advisors, researchers and influencers of governments, the private sector and the wider community on issues related to agricultural trade and trade policy, ensuring sustainability of FAO efforts. As part of capacity development activities in this area, FAO has provided interactive online and in-person training courses, training over 400 officials and representatives from academia and the private sector and covering a variety of topics, from trade policy reform to WTO accession issues and resolving trade disputes. These have been widely participated in by trade experts from across the region.
The approach used in the Europe/Central Asia region has proved quite effective and is now being replicated in Africa through a similar project aiming at strengthening the capacity of African countries to generate and use evidence for trade policy analysis, trade policy development, and trade negotiations in the context of both regional and international policy frameworks.
Partnerships
FAO provides technical assistance in collaboration with international organizations, national governments, international and regional financial institutions and NGOs, as appropriate. It collaborates actively with WHO and with the OIE on food safety and animal health, as well as with UNIDO on fisheries. It also collaborates with the WTO on publications and training activities on trade policy related issues. Finally, FAO is developing new partnerships aimed at enhancing its capacity to provide trade-related technical assistance in the area of trade policy and value chain development. These partnerships include for example the Enhanced Integrated Framework (EIF) and the International Trade Centre (ITC).