African Development Bank (AfDB)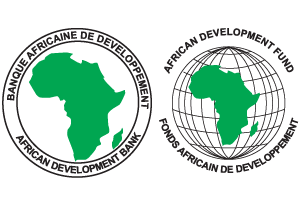 Contact
Tel: +216 71 10 2025
+216 71 10 2156,
+216 71 10 3477,
+216 71 10 3100
Fax: +216 71 33 2694
E-mail: A.Rugamba [at] afdb.org
Address
The Director
NEPAD
Regional Integration and Trade Department
African Development Bank
B.P. 323 - 1002
Tunis Belvédère, Tunisia
The AfDB Group's mission is to help reduce poverty and improve living conditions for Africans and mobilize resources for Africa's economic and social development. The overarching objective of the AfDB Group is to spur sustainable economic development and social progress in its regional member countries (RMCs), thus contributing to poverty reduction. The AfDB Group achieves this objective by: (i) mobilizing and allocating resources for investment in its RMCs; and (ii) providing policy advice and technical assistance to support development efforts. The Bank was created in 1964 and has 78 members, of whom 53 are RMCs and 25 non-regional member countries.
The Bank provides various financing instruments to its clients, who comprise national governments, private sector companies (e.g., financial institutions and private and public companies) and government-owned companies (subregional development banks). It also renders support to and works with inter-governmental organizations, non-governmental organizations, community-based organizations and other developmental organizations.
Selected TCB programmes and initiatives in this guide
Successful projects
Infrastructure Cameroon:
Road improvement in the West, Littoral and South Provinces
With the upgrade of this 22.5km long road (including a 15km cliff stretch and a 7.5km plain stretch), the project provided a permanent, all-weather link in the three provinces, allowing thriving agriculture production and improvement in the welfare of the riverside population. This road enables its users in these provinces to avoid a detour of about 150km to join the highway leading to Douala, Cameroon's commercial capital. The road project has therefore helped considerably to reduce poverty and promote economic growth as: (i) it facilitates the supply of agricultural inputs and manufactured products into the zone; (ii) it allows the evacuation to Douala, the big port and economic metropolis of Cameroon, of farm products; (iii) it reduces the period of absence of family members who have emigrated to the urban centres of Douala and Yaoundé, thereby promoting greater cohesion in households and the undertaking of new income generating activities (sand digging), etc. At project completion, the most direct and quantifiable effect of the road project was the reduction in travel time to Douala from 2 hours to 40 minutes. As a result, transport costs were reduced by 70 per cent and trade volumes doubled, and there was a 30 per cent decrease in loss of perishable goods being ferried to consumer areas and a 220 per cent increase in the local farmers' revenues.
Agriculture Uganda:
Area-Based Agricultural Modernization Programme (AAMP)
The Government of Uganda (GoU), through a participatory process, developed a comprehensive plan to modernize its agricultural sector as a major platform for realizing the objectives of the Poverty Eradication Action Plan formulated in 1997. The Plan for Modernization of Agriculture (PMA) was developed in 2000, with a broad vision of a profitable, competitive, dynamic and sustainable agricultural and agroindustrial sector. It aimed to eradicate poverty, ensure food security and create gainful employment. Commercialization of small-holder agricultural production offered a bright prospect for improved agricultural productivity, increased agricultural production, improved household food security and increased household incomes, and a general increase in rural welfare. AAMP was one of the earliest attempts at realizing PMA's objectives.
AAMP was designed to target 35 per cent of rural households in 13 (now 16) programmed districts in southwestern Uganda. The primary development objective was to increase household incomes through: (i) increased involvement of the private sector in support of the commercialization of smallholder agriculture; (ii) improved capacity among economically active farmers to organize themselves to gain better access to rural services; (iii) sustainable development and improvement of rural infrastructure; and (iv) increased public sector capacity to perform its role in responding to production needs identified by interest groups and rural communities. IFAD identified the programme on behalf of GoU and co-financed it with ADB. AAMP was consistent with the strategic thrust of ADB financial and technical support for Uganda as reflected in the Country Strategy Paper 1999 - 2001.
On trade capacity building, the Bank works closely with the WTO, AUC, UNECA and the regional economic communities. There are also other organisations, like the WCO, UNCTAD, WIPO and ITC, with which it plans to develop closer ties in the future.
EU-Africa Partnership on Infrastructure: The overarching goals of the strategy are to support Africa's efforts to achieve the UN Millennium Development Goals and make Europe's partnership with Africa more efficient.
For more information: http://www.afdb.org/en/topics-sectors/sectors/infrastructure/
Partnerships
Through its normal bank operations, the Bank works with most inter-governmental organisations (WTO, UN organisations), other multilateral development banks (World Bank, ADB, etc.), non-governmental organisations, and bilateral donor countries who are members of the Bank, etc. The Bank also has partnerships with developmental organisations, and houses many facilities, some of which are mentioned above.