Asian Development Bank (ADB)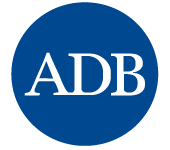 Contact
General trade policy, research, and operational coordination:
Jong Woo KANG
Principal Economist
Regional Cooperation and Integration Division
Economic Research and Regional Cooperation Department
Tel: +632 632 5984; Fax: +632 636 2183
E-mail: jkang [at] adb.org
Trade facilitation:
Dongxiang LI
Lead Regional Cooperation and Integration (RCI) Specialist
Economic Research and Regional Cooperation Department
Asian Development Bank
Tel: +632 632 1620
E-mail: dongxiangli [at] adb.org
Fahad KHAN
Economist
Regional Cooperation and Integration Division (ERCI)
Economic Research and Regional Cooperation Department
Asian Development Bank
Tel: +632 632 4456
Fax: +632 636 2183
E-mail: fkhan [at] adb.org
Aid for trade:
Fahad KHAN
Economist
Regional Cooperation and Integration Division (ERCI)
Economic Research and Regional Cooperation Department
Asian Development Bank
Tel: +632 632 4456; Fax: +632 636 2183
E-mail: fkhan [at] adb.org
Trade finance:
Kijin KIM
Economist
Regional Cooperation and Integration Division (ERCI)
Economic Research and Regional Cooperation Department
Asian Development Bank
Tel: +632 683 1846; Fax: +632 636 2183
E-mail: kijinkim [at] adb.org
Trade-related capacity building:
Dongxiang LI
Lead Regional Cooperation and Integration (RCI) Specialist
Economic Research and Regional Cooperation Department
Asian Development Bank
Tel: +632 632 1620
E-mail: dongxiangli [at] adb.org
ADB is an international development finance institution whose mission is to help its developing member countries (DMCs) reduce poverty and improve the quality of life of their people. Established in 1966, ADB is owned and financed by its 67 members, of which 48 are from the Asian region and 19 from other parts of the globe. ADB's main partners are governments, the private sector, nongovernment organizations, development agencies, community-based organizations, and foundations.
Under Strategy 2020, a long-term strategic framework adopted in 2008, ADB will follow three complementary strategic agendas: inclusive growth, environmentally sustainable growth, and regional integration. In pursuing its vision, ADB's main instruments comprise loans, technical assistance, grants, advice, and knowledge. Although most lending is in the public sector—and to governments—ADB also provides direct assistance to private enterprises of developing countries through equity investments, guarantees, and loans.
Selected TCB programmes and initiatives in this guide
Successful projects
CAREC
Established in 2001, the Central Asia Regional Economic Cooperation, or CAREC Program is a partnership of 11 countries (Afghanistan, Azerbaijan, People's Republic of China, Georgia, Kazakhstan, Kyrgyz Republic, Mongolia, Pakistan, Tajikistan, Turkmenistan, and Uzbekistan), supported by 6 multilateral institutions. As of 2016, 176 CAREC-related projects worth around $29.4 billion have been implemented in the four core areas of cooperation—transport, trade facilitation, trade policy, and energy. CAREC's institutional framework is informal and project-oriented. In the initial years, its programs focused on building confidence and improving communications among members. Now in its second decade, CAREC is guided by the ADB Strategy 2020, which has the primary goal of enhancing participating economies' trade and competitiveness. In October 2016, CAREC members decided to develop a new long-term strategy in response to the evolving regional and global economic and social landscapes following the conduct of the Mid-Term Review of CAREC 2020 in 2016. The institutional framework may need to be strengthened and streamlined, and sector focus may need recalibration, while the program's overall coverage may be expanded to include areas beyond transport, energy, and trade.
The goals of the CAREC Transport and Trade Facilitation Strategy 2020 (TTFS 2020) are competitive corridors across the CAREC region; efficient movement of people and goods; and sustainable, safe, user-friendly transport and trade networks. By 2016, over 7,200 kilometers of roads had been upgraded or improved, or 93% of the target for 2020. Newly constructed or improved railways in the six designated rail corridors had surpassed the 2020 targets. At the 15th Ministerial Conference in Islamabad in October 2016, the CAREC Ministers endorsed the Road Safety and Railways Strategies for 2017-2030. Also in 2016, Pakistan and the People's Republic of China acceded to the TIR Convention (Transports Internationaux Routiers), making all CAREC countries party to the TIR Convention.
In energy, the CAREC energy strategy and work plan, 2016–2020, which was adopted in 2015, sets thematic priorities to develop and invest in priority projects; develop sustainable energy resources; develop capacity, knowledge, and demonstration of technology; establish robust legal and regulatory frameworks for private investments; and support cross-border energy trade. Work has begun on the 500-kV transmission line between Pule Khumri and Kabul and the associated substations and will be completed by December 2018. This line is part of the Turkmenistan–Uzbekistan–Tajikistan–Afghanistan–Pakistan Interconnection Project (TUTAP) and will have a transmission capacity of 1,000 MW enabling year-round energy export. Under the Turkmenistan–Afghanistan–Pakistan Power Interconnection Project (TAP), Turkmenistan will be able to export electricity to Afghanistan and to Pakistan. In September 2016, ADB approved a regional technical assistance to pilot off-grid solar power in 5 CAREC countries: Afghanistan, Kyrgyz Republic, Mongolia, Pakistan and Tajikistan.
CAREC's Trade Policy Strategic Action Plan 2013–2017 aims for accession to the WTO, greater trade openness with simplified trade taxes and eliminated quantitative restrictions, reducing the trade-impeding impact of technical regulations and sanitary and phytosanitary (SPS) measures, expanded trade in services, and capacity building and knowledge sharing on trade issues. Kazakhstan and Afghanistan acceded to WTO as the 162nd and 164th members in November 2015 and July 2016 respectively, which makes 9 out of 11 CAREC countries WTO members. At least nine CAREC member countries have eliminated or incorporated all import taxes and fees into tariffs, reduced average tariffs to 10% or less, eliminated or converted quantitative import restrictions into tariffs, and formally acknowledged the importance of the WTO SPS and technical barriers to trade agreements.
GMS
Founded in 1992, the GMS Economic Cooperation Program (GMS Program) is now entering its third decade. In two decades of its existence, the GMS program has established itself as a flexible, result-oriented, and project-based vehicle for furthering regional cooperation and integration. Cambodia, the PRC (Yunnan Province and Guangxi Zhuang Autonomous Region), the Lao People's Democratic Republic (Lao PDR), Myanmar, Thailand, and Viet Nam make up the GMS. The latest GMS strategic framework is anchored on a corridor-development approach that focuses on widening and deepening GMS economic corridors along several important routes by developing areas along and contiguous to these corridors (ADB 2011). To implement its strategic framework, the GMS endorsed the Regional Investment Framework (RIF) for 2013–2022, a regional project pipeline of 200 projects estimated at $90 billion. To further prioritize the RIF, the RIF Implementation Plan (RIF-IP) was prepared in 2014 with a list of 90 priority projects amounting to $30 billion. In December 2016, GMS Ministers endorsed the Regional Investment Framework Implementation Plan 2020, which provides a shortlist of 107 investments and technical assistance projects estimated to cost $32.7 billion. The GMS Program continues to focus on a broad range of sector and multi-sector strategic priorities: developing the major GMS corridors as economic corridors; strengthening transport links, particularly roads and railways; developing an integrated approach to deliver sustainable, secure, and competitive energy; developing and promoting tourism using the Mekong as a single destination; promoting competitive, climate-friendly, and sustainable agriculture; enhancing environmental performance; and supporting human resource development initiatives that facilitate GMS integration while addressing any negative consequences of greater integration.
Cross-border infrastructure development has been the core of the program, with the near completion of the transport component of its three main corridors—the East-West, North-South, and Southern Economic Corridors. The reach of these corridors is also being widened through several bridges and linked secondary roads. Since 1992, almost 7,000 kilometers of road have been built and rehabilitated. The program is also preparing a new GMS Transport Sector Strategy with a component on multimodal transport, which aims to broaden its focus on the transport sector to include railways. Initiated in 1999, the landmark GMS Cross Border Transport Facilitation Agreement uses a single legal instrument for key, nonphysical measures for efficient cross-border land transport. Efforts continued to implement bilateral and trilateral road transport agreements between GMS countries. Negotiations to expand traffic rights between Cambodia and Thailand as well as bilateral transport agreements between Myanmar and Thailand are on-going. Relatedly, Single Stop Inspection (SSI) has been implemented at the Lao Bao–Dansavanh border between Viet Nam and Lao PDR along the EWEC since February 2015, reducing processing time of trucks crossing the border. Efforts are also being made to implement SSI at the Mukdahan–Savanakhet, and Myawaddy–Mae Sot border crossing points. The GMS Cross Border Transport Agreement (CBTA) and all its Annexes and Protocols have been fully ratified by all the GMS countries and entered into force in late 2015. GMS countries are now working for the issuance of GMS Road Transport Permit, which is expected for implementation in 2017 (except for Myanmar, which will fully implement it by 2019).
SASEC
The South Asia Subregional Economic Cooperation (SASEC) program was formed in 2001 when four South Asian Growth Quadrangle countries (Bangladesh, Bhutan, India, and Nepal) requested for ADB assistance in advancing their economic cooperation initiative. The initiative stemmed from the belief that regional cooperation can help address constraints of size, geography, and institutional capacity that hinder the subregion's development. SASEC has been helping members improve cross-border connectivity and increase trade through a pragmatic, results-oriented initiative focused on transport, trade facilitation, and energy. Priority areas have included (i) improving international corridors to expand trade and commerce; (ii) modernizing customs operations, improving border facilities, and facilitating trade through transport; and (iii) improving cross-border power transmission connectivity to boost energy security and reliability in the subregion. Since 2001, 43 SASEC projects worth more than $8.8 billion have been completed or are under way. For the next decade, SASEC's agenda will be framed within wider integration processes taking place in Asia. This implies enhancing economic linkages with East and Southeast Asia and harnessing the full potential of Asian integration.
On transport, the SASEC program is developing sections of two high-priority SAARC Corridors—Corridor 4 covering Kakarbhitta (Nepal)–Panitanki/ Phulbari (India)–Banglabandha (Bangladesh); and Corridor 8 covering Phuentsholing (Bhutan)–Jaigaon/ Changrabandha (India)–Burimari (Bangladesh). Various SASEC road connectivity projects in Bangladesh, Bhutan, Nepal, and India's northeastern regions are improving parts of the Asian Highway Network, constructing alternate routes and developing access roads while improving land customs stations and customs systems. ADB-supported railway enhancement projects in Bangladesh are improving the international connectivity of the rail system. Improvements in border-crossing facilities such as land customs stations and dry ports in Bhutan, and land customs stations and integrated check posts in India are speeding border processing and increasing efficiency. When completed, the SASEC–Myanmar Corridor will promote South Asia-Southeast Asia connectivity. In addition to transport, SASEC's Trade Facilitation Strategic Framework 2014–2018 is undertaking several national and subregional projects in five priority areas: (i) customs modernization and harmonization; (ii) standards and conformity assessments focusing on SPS measures; (iii) improvement of cross-border facilities; (iv) through transport facilitation; and (v) institutional capacity building. It has provided support to Bangladesh, Bhutan, the Maldives, and Nepal to undertake policy-based and regulatory reforms and streamlining processes and procedures, as well as planning the institutional arrangements toward the establishment of national single windows.
Pacific Islands
Endorsed by Pacific Islands Forum Leaders at their 46th forum in July 2014, the Framework for Pacific Regionalism is the subregion's current master strategy for strengthening cooperation and integration between the states and territories of the broader Pacific subregion. The framework replaced the 2005 Pacific Plan for Strengthening Regional Cooperation and Integration. The new framework supports focused political conversations and settlements that address key strategic issues, including shared sovereignty, pooling resources and delegating decision-making. Instead of a list of priorities, the framework outlines a clear process through which Pacific priorities will be identified and implemented.
After successfully raising fishing license revenues with the establishment of a regional vessel day scheme, Pacific governments are now considering further regional cooperation initiatives to increase economic returns from fisheries while ensuring sustainable resource management. The Parties to the Nauru Agreement's vessel day scheme involves a subgroup of Pacific economies—including Kiribati, the Marshall Islands, the Federated States of Micronesia, Nauru, Palau, Papua New Guinea, Solomon Islands, and Tuvalu. The vessel day scheme is one of the most successful examples of regional cooperation in the Pacific. It aims to safeguard sustainability and maximize revenues from the sale of fishing licenses to foreign fleets that work the vast exclusive economic zones of Pacific DMCs. It establishes a maximum number of total days for fishing in the waters of agreement members, allocated to each country based on historical fishing in their economic zones. Countries can either sell their vessel days to fishing fleets, subject to a minimum benchmark fee, or trade days with other members. Since full implementation in 2012, the scheme has generated a substantial increase in incomes from the extensive fisheries resources of its members. During the Pacific Islands Forum in September 2015, leaders endorsed the Regional Roadmap for Sustainable Pacific Fisheries, setting a 5-year window for further increasing economic returns from fisheries through regional cooperation.
A project for Papua New Guinea considers the following: (i) providing border facilities; (ii) supporting the effort to draft investment policy legislation; (iii) preparing a telecommunication strategy; (iv) establishing a one-stop service office of the Border Development Authority (BDA) to promote trade, investment, and tourism in the border town of Vanimo in the western province; (v) supporting efforts to improve PNG's human capital base in the areas of trade and investment promotion, business entrepreneurship and administration, information technology, and Indonesian language proficiency; and (vi) supporting improved human development in terms of health and education in five border villages. The ADB project was launched in 2010 and will be completed in 2018. Construction of staff housing for border facilities is almost complete, and an investment policy and telecommunication strategy is being formulated. Under the project, the BDA is also providing direct cash transfers to needy households in the project area to improve local conditions in the areas of safe motherhood, at risk children, power supply, sanitation, and HIV/AIDS prevention.
BIMP-EAGA
As the Regional Development Advisor for the Brunei Darussalam–Indonesia–Malaysia–The Philippines—East ASEAN Growth Area (BIMP-EAGA), ADB provides assistance at the strategic, operational, and administrative levels. ADB helps implement the roadmap through technical and financial support, and is closely involved in BIMP-EAGA working groups, clusters, and other subregional mechanisms. ADB provided technical assistance in 2010 amounting to $1.5 million to support BIMP-EAGA's efforts to harmonize customs, immigration, quarantine, and security (CIQS) rules, regulations, and procedures in its major ports and land border crossings. In addition, ADB has completed a study on Land Transport Facilitation that provides recommendations for improving the implementation of BIMP-EAGA land transport MOUs in the areas of insurance, transit, authorized economic operators, and common permits to cross borders. There is also an ongoing study on the Investment Guide to Value Chains in BIMP-EAGA's Economic Corridors. In delivering its capacity enhancements, ADB is working closely with countries' agencies as well as international technical bodies including the WCO, IMO, and other development partners. Enhanced knowledge and skills of local officials on facilitating and securing trade based on applicable international standards on customs, immigration, agricultural and health quarantine and port security has been contributing to better coordination among border agencies and regular interaction and collaboration with private sector stakeholders. Lessons learned and best practices in ADB's support for BIMP-EAGA has also been shared with similar subregional cooperation initiatives under ASEAN, particularly in the Indonesia–Malaysia–Thailand–Growth Triangle (IMT-GT). On transport connectivity, 12 priority infrastructure projects with a total estimated cost of over $1 billion have been identified in the Implementation Blueprint. The pipeline of the second generation priority infrastructure projects is being prepared for inclusion in the BIMP-EAGA Vision 2025, which is being drafted for endorsement at the next Leaders' Summit.
For more information:
https://aric.adb.org/pdf/aeir/AEIR2016_5_subregional-cooperation-initiatives.pdf
https://www.adb.org/countries/subregional-programs/bimp-eaga
https://www.adb.org/countries/subregional-programs/carec
https://www.adb.org/countries/subregional-programs/sasec
Partnerships
ADB is forging partnerships throughout the region and with global institutions (such as the WTO, WCO and UNESCAP) to foster the creation and dissemination of development knowledge, develop and implement training programs, and build capacity and expertise in various trade-related initiatives. Examples are:
In 2006, ADB began to work with global partners, such as the WTO, World Bank, OECD, and other regional development banks (RDBs), in support of the Aid for Trade Initiative. ADB played an active role in the WTO Aid for Trade Roadmap for 2007-2009, including membership in the WTO Advisory Group and the Technical Working Group on global monitoring of aid for trade flows. ADB also helps coordinate the many players—including donors, recipients, development partners—of aid for trade as the secretariat to the Regional Technical Group for Asia and the Pacific.

In cooperation with the WTO, ADB has participated in the Global Review of Aid for Trade held biennially in Geneva since 2007, and produced a regional report on Aid for Trade since 2009 as part of its participation in the Global Review. The ADB report prepared for the 5th Global review was well received. In addition to providing the analysis of latest progress in trade facilitation and reduction in trade costs in Asia and the Pacific, the publication titled 'Thinking Forward about Trade Costs and the Digital Economy' highlighted the potential for digital trade and cross-border e-commerce as an important vehicle for promoting connectivity. ADB's 2017 report, currently being prepared for the 6th Global review, ADB's 2017 Aid for Trade Report explores how AfT can help promote connectivity through Foreign Direct Investment and facilitating trade in services, with a particular focus on the geographically challenged land-locked and sea-locked economies of the region.

ADB has collaborated with UNESCAP through a series of initiatives. A memorandum of understanding between ADB and ESCAP was originally signed on 16 May 2004 with the following proposed areas for cooperation: supporting trade policy capacity building, trade facilitation, private sector development, and an enabling environment for small and medium-sized enterprises at the regional and subregional levels. The cooperation with ESCAP has led to the establishment of the annual Asia–Pacific Trade Facilitation Forum (APTFF), which has promoted trade facilitation as an important component of a comprehensive strategy for national and regional development. In 2016, ADB and ESCAP decided to make the APTFF biennial and introduce a roundtable meeting in between to bridge. Other outcomes from the collaboration have included the FTA database, a manual on trade facilitation, the Aid for Trade Initiative for Asia and the Pacific, and several capacity building activities.

ADB and WCO have developed substantial operational partnership after the MOU signing in May 2010 and the extension of the MOU in May 2015. Through working together, ADB and WCO expect further deepening of coordination and collaboration between the two institutions to further facilitate and secure trade in Asia and the Pacific by introducing global customs agenda and international best practices. ADB and WCO jointly organized training programs and workshops on customs modernization, time release study, Revised Kyoto Convention, among others. Moreover, ADB has collaborated with Japan Customs (Ministry of Finance), WCO, and JICA under a trade facilitation initiative proposed by Japan Customs. The Government of Japan contributed $25 million to ADB up to 2015 to implement this initiative in collaboration with above three institutions.

ADB's CAREC Unit has served as the program secretariat since March 2000. CAREC is an alliance of multilateral institutions comprising ADB, the European Bank for Reconstruction and Development, the IMF, the Islamic Development Bank, UNDP, and the World Bank. CAREC also partners with key international agencies supporting customs reform, trade facilitation, and logistics development in the region.

The Asian Development Bank Institute (ADBI) is collaborating with Asian think tanks, the Latin America/ Caribbean and Asia/Pacific Economics and Business Association; the Global Development Learning Network; and the Network of Asian River Basin Organizations.

ADB's trade finance program has partnered with the following multilateral and international organizations:

African Development Bank, Inter-American Development Bank, IFC, EBRD: coordinate trade finance programs, share information, exchange ideas

WTO: partner for ADB's annual 'Trade Finance Gaps, Growth and Jobs study'; partnered to create ICC (International Chamber of Commerce) Trade Finance Register; participant in WTO's Trade Finance Working Group

ICC: partnered to create Trade Finance Register (default and loss statistics on global industry); participant in ICC Banking Commission; coordinate and collaborate on regulatory and other issues affecting trade finance gaps

ICC Academy: collaborate on training workshops and on-line training

Global Trade Review and other trade finance media: conferences, events and knowledge dissemination

Swiss Re, Munic Re, EFIC, OFID, FMO

:

risk distribution partners

Australian Government

Department of Foreign Affairs and Trade: funding for

TFP expansion and enhanced safeguards and gender initiatives