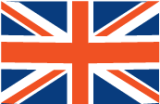 General information on development cooperation
The fight against global poverty continues to be a top priority for the UK Government. The Department for International Development (UK-DFID) supports long term programmes to help eliminate the underlying causes of poverty. One of its central approaches for reducing extreme poverty is through the deeper integration of developing countries into the world economy. Its programming is strongly focused on poverty reduction and closely aligned to the MDGs. Geographically; DFID currently allocates at least 90% of its bilateral funding for LDCs and, in particular, for African LDCs.
"The Government believes that even in these difficult economic times, the UK has a moral responsibility to help the poorest people in the world. We will honor our aid commitments, but at the same time will ensure much greater transparency and scrutiny of aid spending to deliver value for money for British taxpayers and to maximize the impact of our aid budget … We will support pro-development trade deals, including the pro- posed Pan-African Free Trade Area."
The Coalition: our programme for government HM Government
Aid for Trade Strategy
The UK sees trade as central to development and has, since the late 1990s, supported national and EU. The UK is committed to helping developing countries take advantage of the opportunities presented by international trade as an important tool for stimulating growth, raising incomes and creating jobs. Accordingly DFID has, since the late 1990 s, supported national and EU initiatives to help countries adjust to changes in trade, and has contributed to the development of the WTO's Aid for Trade Initiative. Over the last few years DFID's approach in this area has complemented the EU Aid for Trade Strategy and has focused around the following key areas:
Building countries' capacity to trade through national growth and competitiveness strategies;

Helping developing countries to integrate more fully into the global trading system;

Facilitating regional trade and integration and ensuring that Economic Partnership Agreements are beneficial to African, Caribbean and Pacific partners;

Boosting capacity for trade negotiations;

Building an international system that delivers more and better AfT;

Promoting innovation and good practice in fair and ethical trade.
DFID delivers its AfT through numerous channels, including bilateral support through country offices, various international partnerships: (Infrastructure Consortium for Africa (ICA), Investment Climate Facility (ICF),etc.), think tanks, NGOs, global trust funds like the EIF, international agencies (ITC, etc.) and regional bodies like the RECs, with about 60% of its expenditure delivered through multilateral organizations, such as the European Commission, the World Bank and the African Development Bank. On the international level, UK-DFID works closely with financial institutions aimed at promoting development.
In recent years there has been a greater emphasis on evaluation, results and the impact of AfT interventions. The Bilateral Aid Review (BAR) refocused UK aid on fewer countries where it could make the biggest difference and the need was greatest. Findings from the Multilateral Aid Review (MAR) made DFID focus on working with the most effective international organizations which are critical to delivering the UK's development priorities.
DFID supports AfT initiatives all over the world. Supporting trade and regional integration in sub-Saharan Africa through the Africa Free Trade Initiative (AFTi) brings together regional trade initiatives from across DFID, Department for Business Innovation and Skills (BIS) and the Foreign and Commonwealth Office (FCO )to cut the cost and increase the value of trade within Africa and between Africa and the rest of the world. In South Asia, the UK is working to improve the intra-regional trade through improved trade facilitation and logistics which could cut the cost of trading and boost growth (SARTIP a £20mil- lion project that supports trade facilitation across West, Central and South Asia, implemented by the IFC, World Bank and ADB, and also involves working with the private sector). In the Caribbean, the UK is helping to build a more resilient economic base by assisting with the implementation of trade agreements, improving the business environment, and lowering the costs and time associated with importing and exporting (e.g. Caribbean Aid for Trade and Regional Integration Trust Fund) The UK is also working to improve the environment for trade and investment in conflict-affected and fragile states around the world.
The UK spent £1.3 billion on AfT in 2010/11 of which 60% was through multilateral agencies. Source: DFID
BIS Trade and Investment White Paper (2011)
Agencies
Principal official agency responsible for TCB assistance to developing countries
UK Department for International Development (DFID)
Contact details
London:
Tel: +44 207 023 0000
Fax: +44 207 023 0019
Glasgow:
Tel: +44 135 584 4000
Fax: +44 135 584 4099
Public enquiry: Tel: +44 1355 3132
Fax: +44 135 584 3632
E-mail: enquiry [at] dfid.gov.uk Web: http://www.dfid.gov.uk/
Physical Address
22 Whitehall
London SW1A 2EG

Abercrombie House Eaglesham Road
East Kilbride
Glasgow G75 8EA

Description
DFID was set up in 1997 as a separate ministry with a strong legislative mandate and with the overall purpose of promoting sustainable development and eliminating world poverty. The main piece of legislation governing DFID's work is the International Development Act, which came into force on 17 June 2002, replacing the Overseas Development and Cooperation Act (1980). DFID is headed by the Secretary of State for International Development and is responsible for formulating UK development cooperation policy as well as for the delivery of aid and technical expertise.
Other government and official agencies with responsibilities directly relevant to TCB
British Standards Institute (BSI)
Contact details
Tel: +44 20 8996 9001
Fax +44 20 8996 7001
Email: cservices [at] bsigroup.com
For more information:
E-mail: knowledgecentre [at] bsigroup.com
Physical Address
389 Chiswick High Road
London W4 4AL
United Kingdom
Description
The BSI is the UK's National Standards Body (NSB) and acts as a representative of the UK Government in European and international standards forums. It works with manufacturing and service industries, businesses, governments and consumers to help develop British, European and international standards. BSI is the official WTO national enquiry point for technical barriers to trade.
CDC Group
Contact details
Tel: +44 (0)20 7963 4700
Fax: +44 (0)20 7963 4750
Email: enquiries [at] cdcgroup.com
Physical Address
CDC Group plc Cardinal Place 80 Victoria Street
London SW1E 5JL
United Kingdom
Description
CDC is the UK's development finance institution. It invests in private equity funds focused on the emerging markets of Asia, Africa and Latin America, with particular emphasis on South Asia and sub-Saharan Africa. Its investments are aimed at the private sector. CDC Group is a limited company.
For more information:
Department for Business Innovation and Skills (BIS)
Contact details
Tel: +44 207215 5000
Fax: + 44 207215 0105
E-mail: enquiries [at] bis.gsi.gov.uk
Physical Address
1 Victoria Street
London SW1H 0ET
United Kingdom

Description
BIS's mission is to build a dynamic and competitive UK economy by creating the conditions for business success, promoting innovation, enterprise and science, and giving everyone the skills and opportunities to succeed. It is responsible for the formulation of policy critical to the growth of the British economy. Its responsibilities range from higher education, skills and science to innovation, enterprise and business. It also acts as one of the UK WTO national enquiry points for technical barriers to trade.
Export Control Organization (ECO)
Description
Export Control Organization (ECO): The ECO is responsible for legislating, assessing and issuing export licenses for "controlled" goods. These goods include but are not limited to items for military use, items which can be used for civil or military purposes, items that may be used for torture, and designated radioactive sources. The ECO is also responsible for updating and informing the public and companies on export law.
Foreign Office (FCO)
Physical Address
Foreign & Commonwealth Office, King Charles Street
London. SW1A 2AH
Description
Foreign Office (FCO): From 2010 onwards, the FCO has made supporting UK business abroad and attracting investment to the UK a core activity, creating a new Commercial and Economic Diplomacy Department to help deliver this work. One of its objectives is to increase trade and investment, open markets, ensure access to resources, and promote sustainable global growth.
Intellectual Property Office (IPO)
Description
The IPO is part of the Department for Business, Innovation and Skills and is responsible for providing protection for creations or inventions in the form of patents, trademarks, copy- right, designs and other protection.
National Measurement Office (NMO)
Contact details
Tel: 020 8943 7272
Fax: 020 8943 7270
For more information:
E-mail: info [at] nmo.gov.uk and http://www.nmo.dius.gov.uk/content.aspx?SC_ID=246;
Physical Address
Stanton Avenue Teddington Middlesex
TW11 OJZ
Description
National Measurement Office (NMO): The NMO is the Executive Agency of the Department for Business, Innovation and Skills responsible for establishing the legal framework necessary to ensure an accurate and consistent system of measurement throughout the UK. Within the NMO, the National Measurement System (NMS) is a new directorate tasked with promoting good measurement practices by helping maintain the UK's national infrastructure of measurement laboratories. The NMS works to develop ever more accurate stands of measurement for use in trade, industry, academia and government in order to increase productivity through process and quality control.
Trade Policy Unit (TPU)
Description
TPU, created in 2007, brings together the trade and development section of DFID and BIS. TPU formalized the UK policy of placing development at the center of UK policy-making on trade. It was created to ensure that trade deals reached by the UK work towards fulfilling the dual goals of global poverty reduction and increased UK competitiveness and market access. The TPU brings together some 70 trade and development experts from DFID and BIS to secure trade agreements that are beneficial to both the UK and poorer countries
UK Trade & Investment (UKTI)
Description
UKTI is a government agency designed to assist exporters and companies in developing trade potential and gaining access to international markets. It offers free capability assessments, support in visiting potential markets, mentoring and action plans as well as grants to help small and medium companies attend trade shows overseas. It works closely with the British Chambers of Commerce (BCC) to help UK companies compete in the global market and overseas companies gain access to UK markets.
United Kingdom Accreditation Service (UKAS)
Contact details
Tel +44 (0) 20 89178400
Email: info [at] ukas.com
Physical Address
21-47 High Street, Feltham, Middlesex
TW13 4UN
Description
UKAS is responsible for assessing organizations that pro- vide certification, testing, inspection, and calibration services. It provides accreditation to those organizations which meet internationally agreed standards and demonstrate competence and impartiality.
Other offical and NON-governmental organizations involved
Overseas Development Institute (ODI)
Contact details
Tel: +44 (0)20 7922 0300
Fax:+44 (0)20 7922 0399
Physical Address
203 Blackfriars Road
London SE1 8NJ UK
Description
ODI is an independent think tank on international development and humanitarian issues. Its mission is to inspire and inform policy and practice leading to the reduction of poverty, the alleviation of suffering and the achievement of sustainable livelihoods in developing countries. Its research programme includes AfT. ODI runs a Fellowship Scheme which has, since 1963, been sending young postgraduate economists to work in the public sectors of developing countries in Africa, the Caribbean and the Pacific on two-year contracts. The costs of the scheme are shared between the recipient government and ODI, with ODI financing the scheme primarily through grants provided by the Department for International Development (DFID) in the UK and AusAID.
Oxfam
Contact details
Tel +44 (0)300 200 1292
Email: enquiries [at] oxfam.org.uk
Physical Address
Oxfam GB Oxfam House
John Smith Drive
Oxford OX4 2JY
Description
Oxfam is a leading British charity dedicated to working towards a world without poverty. It works on a number of issues including a strong commitment to lifting people out of poverty through helping developing countries to trade. Oxfam was one of the pioneers of the Fairtrade movement 40 years ago and has continued to champion the cause ever since, co-founding the Fairtrade Foundation in 1992. It also works closely with the private sector in its market and business development work.
Traidcraft
Physical Address
Kingsway Gateshead
Tyne and Wear NE11 0NE

Description
Traidcraft fights poverty through trade, helping people in developing countries to change their lives. It runs development programmes all over the world and campaigns in the UK and internationally for trade justice.
Volunteer Service Overseas (VSO)
Contact details
Tel: +44 (0)20 8780 7500
Email: enquiry [at] vso.org.uk
Physical Address
27a Carlton Drive Putney
London SW15 2BS
United Kingdom
Description
VSO works with volunteers to fight poverty in developing countries. VSO's approach involves bringing people together to share skills, build capabilities, and promote international understanding and action.
Selected TCB programmes and initiatives in this guide
TCB cooperation initiatives with UN/international agencies and bilateral partners
The UK has currently undertaken two main TCB collaboration initiatives on Trade Policy Development and Supply Capacity with the World Bank- MDTF-TD2 and support of Non-Tariff Measures and Women and Trade programmes the International Telecommunications Union (ITC):
MDTF-TD2: a new multi-donor trust fund to support the implementation of the first ever World Bank Trade Strategy (see info below). The International Trade Department in the Bank manages the Fund, and other donors include Sweden and Switzerland.

ITC: DFID supports Non-Tariff Measures and Women and Trade programmes (see detail below) The financing mechanisms are the following:

MDTF-TD2: DFID will contribute £6million over three years (2012-15) to the fund

ITC: DFID will provide £5.4million
The mechanisms for data collection and reporting:
MDTF-TD2: continued data collection on the impact, outcome and performance indicators. Sub-Commit- tee and Consultative Group will review and discuss progress on results indicators.

ITC – To be decided.
The mechanisms for monitoring and evaluation:
MDTF-TD2: will be subject to two independent evaluations (mid-term review and final)

ITC: To be decided The categories of aid are:

Trade policy development ; and

Supply capacity