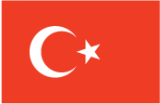 General information on development cooperation
Development cooperation activities of Turkey date back to the early years of the Republic when, in the 1930s, Turkey cooperated with Afghanistan in the fields of medicine, law, and political sciences. A comprehensive aid program in the modern sense was launched in the early 1980s, on institutional capacity building in Gambia, Guinea, Guinea Bissau, Mauritania, Senegal, Somalia and the Sudan. The changing international environment in the late 1980s resulted in the emergence of newly independent countries in Central Asia and Caucasus, which were in urgent need of support to deal with challenges of state building and economic transformation. This need required an immediate and well-organized response; thus Turkish Cooperation and Coordination Agency (TIKA) was established, and the Newly Independent States in Central Asia and Caucasus became the focal point of Turkish development cooperation. This trend has been succeeded by a rapid transformation in the recent years, resulting in a much wider geographical coverage of development partnerships, including countries in the Middle East, Africa, and Asia. TIKA cooperates with more than 100 countries worldwide and currently has programme coordination offices in 32 countries.
Source: Ministry of Foreign Affairs of Turkey, available at: http://www.mfa.gov.tr/turkey_s-development-cooperation.en.mfa
In 2014 Syria, Somalia, Kyrgyzstan, and Afghanistan were the largest recipients of the bilateral development cooperation in the sectors of humanitarian aid and refugee support, education and governance and civil society. Also, Turkey provided concessional loans to Tunisia (USD 198 million) and Kyrgyzstan (USD 19 million).
Source: OECD, Turkey's Official Development Assistance (ODA), available at: http://www.oecd.org/dac/stats/turkeys-official-development-assistanceoda.htm
Turkey is a key supporter of the development and LDC-related issues within the Doha Development Agenda. With its supportive approach to integrating LDCs properly into the global trading system, Turkey has sustained various efforts in recent years. As one of the indications of this attitude, official development aid provided by Turkey has been increasing over the past few years. While Turkey's annual development aid was just USD 601 million in 2005, it skyrocketed to around USD 3.6 billion by 2014.
Source:
Turkey's notification on preferential treatment for LDCs in services trade has been circulated on 3 September 2015 comprising both market access and elements of market entry.
Source: Trade Policy Review, Report by Turkey, World Trade Organization (WTO), Trade Policy Review Body, WT/TPR/G/331, 9 February 2016
Source: Trade Policy Review, Report by the Secretariat, World Trade Organization (WTO), Trade Policy Review Body, WT/TPR/S/331, 9 February 2016
At the regional level, the largest share of the bilateral ODA was distributed to the Middle East and North African countries followed by the South and Central Asian countries. Syrian Arab Republic is the top ODA recipient making up USD 1 965 million. The list of to five major receivers is proceeded by Egypt, Tunisia, Kyrgyzstan, and Somalia.
At the multilateral level, ODA amounted to 2% of total ODA in 2014. 44% of the multilateral ODA was provided through the United Nations, 31% through regional development banks, 4% through the International Development Association and other multilateral organizations.
Source: OECD, Turkey's Official Development Assistance (ODA), available at: http://www.oecd-ilibrary.org/docserver/download/4316031ec044.pdf?expires=1494603728&id=id&accname=guest&checksum=BEAC82B7DE9A79A97FCDF8E6CE7E10AA
Aid for Trade Strategy
The main components of Turkey's AfT strategy are to share Turkey's experiences and know-how in trade related issues to support partner countries in their efforts to exploit benefits of trade for sustainable and inclusive development objectives, by way of activities such as dispatching of advisors to partner countries for trade capacity development, organizing training programs for partner country trade officials and experts, supporting trade fairs, supporting partner country participation in international fora on trade and development, preparing projects for industry and trade zones, supporting regional and international conferences for trade promotion, donating equipment, promoting interaction among chambers of trade.
Agencies
Principal official agency responsible for TCB assistance to developing countries
Turkish Cooperation and Coordination Agency
Physical Address
Dr. Sadık Ahmet Cad. No: 8 Balgat
06100 Ankara, Turkey

Description
Turkish Cooperation and Coordination Agency (TIKA): Established in 1992 and entrusted with the responsibility of implementing Turkey's development cooperation policy, the Turkish Cooperation and Coordination Agency (TIKA) is responsible for coordinating Turkey's development cooperation with national actors, as well as with international organizations and bilateral donors. TIKA is also accredited to collect and report Turkey's ODA statistics.
TIKA's mission is to contribute to poverty eradication and sustainable development in partner countries. At the heart of this effort lies Turkey's development experience and expertise, which is shared with partner countries by tailoring them to fit their specific needs and development priorities.
TIKA has programme coordination offices in 32 countries, which play a significant role in TIKA's direct communication with local stakeholders, the implementation of cooperation activities and the collection of country-specific first-hand information.
The main operational activity of TIKA is technical cooperation in the development of institutional capacity and human resources in partner countries. This is accomplished by providing training and advisory services in the fields where Turkey has a comparative advantage regarding know-how and experience. These services are complemented, where necessary, by donations of equipment and supplies for capacity-building. Another component of TIKA activities is the financing of infrastructure projects such as irrigation, sanitation and transportation projects, as well as the construction or renovation of schools, hospitals, architectural objects of cultural heritage, etc. Humanitarian assistance is also extended in coordination with other Turkish institutions like the Turkish Red Crescent.
Source: Turkey's Development Cooperation: General Characteristics and the Least Developed Countries (LDC) Aspect, available at: http://www.mfa.gov.tr/turkey_s-development-cooperation.en.mfa
Other government and official agencies with responsibilities directly relevant to TCB
Ministry of Economy
Contact details
Tel: +90 312 204 75 00
E-mail: webinfo [at] economy.gov.tr
Physical Address
Söğütözü District, 2176th Street, No: 63, 06530, Çankaya-ANKARA
Description
Trade policy and trade-related laws are the responsibility of a variety of ministries, although since 2011 it is the Ministry of Economy that has the responsibility for foreign trade. Regarding public-private sector consultation processes, Turkey receives input from NGOs and other interested stakeholders through communications to the ministries. Turkey's WTO Coordination Council is used as a mechanism to interact with the private sector. The Council was established in 2002, soon after the initiation of the Doha Development Round, and its structure has been revised following government restructuring in 2011. The Council basically evaluates the stage of negotiations and serves as a platform to bolster public-private partnerships.
Other offical and NON-governmental organizations involved
Non-governmental organizations involved in TCB
Description
Economic Development Foundation (IKV)
Head Office
Esentepe Mah. Harman Sok TOBB Plaza No: 10
K: 7-8 Şişli Istanbul, Turkey
Tel: +90 212 270 93 00
Fax: +90 212 270 30 22
Economic Policy Research Foundation of Turkey (TEPAV)
Söğütözü Cad. No: 43 TOBB-ETÜ Yerleşkesi 2 Kısım 06560 Söğütözü
Ankara, Turkey
Tel: +90 312 292 5500
Fax: +90 312 292 5555
E-mail: tepav [at] tepav.org.tr
Foreign Trade Association of Turkey (TURKTRADE)
Kavaklıdere Mahallesi Akay Caddesi No: 5 Çankaya
Ankara, 06640, Turkey
Tel: +90 312 413 89 00
Fax: +90 312 413 89 01
Web: http://www.invest.gov.tr/en-US/ContactUs/Pages/ContactUs.aspx
Independent Businessmen's and Industrialists' Association (MUSIAD)
Sütlüce, İmrahor Cad. No: 28 34445, Beyoglu Istanbul, Turkey
Tel: +90 212 222 04 06 (PBX)
Fax: +90 212 320 06 08
E-mail: foreignrelations [at] musiad.org.tr
E-mail: fairs [at] musiad.org.trhttp://www.musiad.org.tr
Web: http://www.musiad.org.tr
Turkish Businessmen's and Industrialists' Association (TUSIAD)
Ankara Representative Office
Iran Cad. No: 39, 4 Gaziosmanpasa
06700 Ankara, Turkey
Tel: +90 312 468 10 11
Fax: +90 312 428 86 76
E-mail: ankoffice [at] tusiad.org
Turkish Exporters Assembly (TIM)
Dis Ticaret Kompleksi Çobançesme Mevkii
Sanayi Cd. B Blok
Kat: 9 Yenibosna-Istanbul, Turkey
Tel: +90 212 454 04 71; +90 212 454 04 90
Fax: +90 212 454 04 13 ; +90 212 454 04 83
E-mail: tim [at] tim.org.tr
Union of Chambers and Commodity Exchanges of Turkey (TOBB)
Dumlupınar Bulvarı No: 252 (Eskişehir Yolu 9. Km.)
06530 Ankara, Turkey
Tel: +90 312 218 20 00 (PBX)
Fax: +90 312 219 40 90/91/92/93
E-mail: info [at] tobb.org.tr
Selected TCB programmes and initiatives in this guide
Training programmes to provide LDCs with the necessary assistance in order to help their trade officials upgrade their trade-related skills and technical knowledge
Meeting international standards: Mozambique
Promoting labour and health standards, Bangladesh
Trade facilitation in the ECO region
TCB cooperation initiatives with UN/international agencies and bilateral partners
A top priority of Turkey has been to foster good working relations with various international organizations in order to accentuate the country's growing role in global cooperation. In this context, Turkey has been providing voluntary contributions to multilateral organizations, such as the OECD, United Nations Development Programme (UNDP), United Nations Industrial Development Organization (UNIDO) and Food and Agricultural Organization (FAO).
Through its core business activities, inclusive market practices and above all on-going corporate social responsibility activities, the private sector has proved its pivotal role in ensuring sustainable development and contributing to job creation, growth and expanded access to products and services. It is in this context, the Government of Turkey and the UNDP agreed to establish the Istanbul International Center for Private Sector in Development.
The UNDP Istanbul International Center for Private Sector in Development (IICPSD) builds on Turkey's convening power and dynamic private sector as well as UNDP's global mandate to engage the Private Sector constructively in supporting global and local efforts to address development challenges.
The Aid for Trade Initiative for Arab States, which aims to provide a platform for targeted trade reforms at regional and national levels as part of the overall effort to meet such challenges among Arab countries as youth unemployment, inclusive growth, better integration into regional and international markets, and inter alia enhance intra-OIC trade, is one of the initiatives assisted by IICPSD.
Source: http://iicpsd.org/