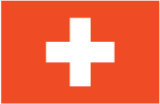 General information on development cooperation
Two institutions share the responsibility for defining and implementing the Swiss aid programme: the Swiss Agency for Development and Cooperation (SDC) within the Federal Department of Foreign Affairs (FDFA) and the State Secretariat for Economic Affairs (SECO) within the Federal Department of Economic Affairs, Education and Research (EAER). Together they manage around 80% of the development cooperation programme (with SDC managing 66.4%).
SECO, as the federal government's centre of expertise for all core issues relating to economic policy, is the agency responsible for Switzerland's Economic Development Cooperation, including Switzerland's trade-related cooperation and capacity building.
SECO's trade-related cooperation
Economic development cooperation is one of the three pillars of Switzerland's foreign economic strategy. Switzerland thereby seeks to support the integration of developing countries into the global economy and thus to enable sustainable and inclusive economic growth. The promotion of trade plays a key role in economic development, as it holds significant potential to boost economic growth and job creation.
Accordingly, trade promotion plays a strategic role in Switzerland's economic development cooperation. This is also reflected in its Message on International Cooperation 2017-2020, which sets out the strategic priorities for the period 2017-20. Three of Switzerland's target outcomes for its economic development cooperation are trade-related: 1) Enhanced trade and competitiveness; 2) More and better jobs; and 3) Low-emission and climate-resilient economies.
SECO's trade-related cooperation aims at strengthening trade-related capacities at the policy, institutional and enterprise-level taking into account the three dimensions of sustainability (economic, social and environmental). It concentrates on improving the framework conditions for trade and private enterprise and on strengthening responsible competition all along the export value chains with a view to expanding sustainable trade. Interventions focus on areas in which Switzerland has the specific know-how and a comparative advantage. It works alongside various multilateral, regional or bilateral stakeholders in sustainable trade, particularly also the Geneva-based international institutions.
Agencies
Principal official agency responsible for TCB assistance to developing countries
Other government and official agencies with responsibilities directly relevant to TCB
Other offical and NON-governmental organizations involved
Selected TCB programmes and initiatives in this guide