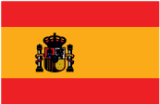 General information on development cooperation
On December 2012 the IV Master Plan for Spanish Cooperation 2013-16 was approved by the Spanish government. The Master Plan is Spain's main programming document and sets out Spanish international cooperation guidelines for the next four years.
According to the IV Master Plan, Spanish cooperation's ultimate goals are to (i) contribute to human development; (ii) to reduce poverty; and (iii) to ensure full implementation of these rights. To attain these goals, the guidelines for Spanish cooperation for the next four years involve the following issues:
Consolidating democratic processes and the rule of law;
Reducing inequalities and vulnerability to extreme poverty and crisis;
Promoting economic opportunities for the poor;
Promoting social cohesion systems, with special focus on basic social services;
Promoting women's rights and gender equality;
Improving the provision of global and regional public goods;
Responding to humanitarian crises; and
Building a global citizenship committed to development.
The Master Plan aims at driving the process of an increasing specialization of Spanish cooperation over the next four years, trying to build a different balance, and accelerates the decision-making process:
In the first place, efforts will be focused and concentrated on the geographic areas where Spanish cooperation work demonstrates added value while promoting results-oriented development cooperation. There will be efforts towards multilateral concentration and alliances with other donors and key stakeholders in Spanish cooperation will be encouraged. The goal is to work together and to take advantage of synergies.
Cooperation will focus on institutional capacity building and knowledge transfer, particularly among middle-income countries.
Resource mobilization for development will be intensified, based on the Monterrey Consensus and its forthcoming Review Conference.
Finally, to be able to address new challenges more effectively, it is of vital importance to begin restructuring Spanish cooperation as a whole.
Aid for Trade Strategy
The Government is aligned with the EU Aid for Trade Strategy and has, since the WTO Ministerial Conference in December 2005, focused its attention on the need for increased assistance to the trade-related capacity building. The Government ensures a greater integration of AfT activities in its bilateral aid with the private sector as its key player. Meanwhile, it is working on integrating two principles into its AfT activities: (i) pro-poor growth and respect for the principles of the Paris Declaration; and (ii) activities to be demand-driven and private sector-oriented. The major recipients of Spanish aid are the least developed countries (LDCs), but Spain also provides AfT to middle-income countries.
The Master Plan for Spanish Cooperation (2013-16) includes AfT as a priority within its third pillar, "Promoting economic opportunities for the poor." Spanish cooperation is committed to promoting the integration of partner countries into the international economy through trade policies, capacity building, South–South economic integration and responsible foreign direct investment. Trade capacity in developing countries will be improved through AfT.
The new Master Plan for Spanish Cooperation (2017-2020) is currently under preparation.
Despite the lack of an explicit policy, in practice Spain does use ODA to mobilize other resources for sustainable development (OECD, 2015b):
"It promotes aid for trade to improve developing countries' trade performance and help them become an integral part of the global economy. It committed 21% of its sector‐allocable ODA to trade‐related activities in 2013. The 21% share translates into USD 96 million – a 7% increase in real terms from 2012, the first increase in real terms since 2010."
Beyond the numerical approach using OECD/DAC markers, it is also important to point out the work carried out from the Policy Coherence for Development Unit, which is achieving greater influence of the development agenda on non-ODA economic and commercial policy, reinforcing their contribution to the promotion of sustainable human development.
Agencies
Principal official agency responsible for TCB assistance to developing countries
Other government and official agencies with responsibilities directly relevant to TCB
Other offical and NON-governmental organizations involved
Selected TCB programmes and initiatives in this guide
TCB cooperation initiatives with UN/international agencies and bilateral partners
UNIDO's Industrial Knowledge Bank (BCI) in Latin America and Caribbean countries
The Spanish Agency for International Cooperation for Development (AECID) provided support to UNIDO's Industrial Knowledge Bank (BCI). The project aims to promote industrial development in Latin America and Caribbean (LAC) countries, contributing to production and industry integration process and facilitating the exchange of knowledge and best practices for LAC countries.
For more information:
http://www.plataformadeconocimientoindustrial-lac.org/es/banco-conocimiento.html