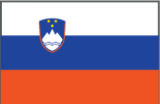 General information on development cooperation
The period of marked growth in Slovenia's official development assistance (ODA) between 2004 and 2009 was followed in 2010 by a significant drop in the volume due to the global economic and financial crisis. In the 2010–2014 period, funding remained relatively stable at 0.13 % of its gross national income (GNI), with modest nominal growth. In 2015, Slovenia allocated EUR 57.06 million for ODA, which is 0.15 % of GNI. The 23-percent increase in ODA compared to the year before is the result both of increased funds for development and humanitarian activities and higher in-donor refugee and migrant costs.
Following the multi-annual programming document Framework Programme of the International Cooperation and Humanitarian Aid, prepared annually since 2010, Slovenia is placing great emphasis on three thematic areas: (i) strengthening good governance, the rule of law and social sectors, with a particular emphasis on transition assistance and institution-building, respect for the rights of women and children, education and scholarships; (ii) environmental protection with a focus on sustainable water management; and (iii) women's empowerment as a cross-cutting theme. The majority of Slovenian ODA is disbursed via multilateral channels, predominantly through the European Union (EU); bilateral aid is concentrated mostly in the Balkan region.
Measures taken or planned to contribute to the EU27 target to channel at least 50 per cent of EU collective ODA increase to Africa:
Slovenia made its first disbursement to the European Development Fund (EDF) in 2011, effectively doubling its share for Africa, which currently stands at approximately €8 million, or 14% of Slovenian ODA annually. In addition, an important bilateral programme of assistance to Cape Verde was implemented in 2012-2014, combined with still ongoing scholarships. Small NGO projects are continuously supported in selected number of African partner countries. Resources allocated to Africa are expected to increase with higher contributions to the EDF.

On the target of 0.15%–0.20% ODA/GNI to least developed countries (LDCs) by 2010 (and onwards), approximately 20% of Slovenia's ODA is channelled to LDCs. Contributions to the EDF, approximately 60% of which is disbursed in LDCs, are expected to continuously increase, offsetting the impact of a potential increase in predominately Western Balkans-focused bilateral ODA. In addition, Slovenia's policy is to channel most of its ODA to LDCs via multilateral channels (e.g. IDA) as well as to support the poverty alleviation focus (i.e. LDCs) of instruments such as the EDF, including the process of differentiation for the EU financial framework 2014-2020.
International development cooperation is regulated by the International Development Cooperation Act of the Republic of Slovenia (Official Gazette of the Republic of Slovenia No. 70/06), adopted in June 2006. The Act defines the objectives (poverty reduction, peace and human security, HIV/AIDS, malaria and other diseases, primary education, sustainable development, social services and good governance) and methods of long-term planning, financing and implementation of Slovenia's international development cooperation.
In 2008, the National Assembly adopted the Resolution on International Development Cooperation until 2015, which defines the geographical (Western Balkans) and thematic (limited by the 2010 Framework programme) priorities of Slovenia's development cooperation as well as the mechanisms for its implementation.
Both, new Resolution and Act are currently being drafted.
Aid for Trade Strategy
Slovenia does not have a specific national AfT strategy. The country in concept supports the EU AfT Strategy, and, when deciding on issues at the national level, mostly considers demand from the field.
Agencies
Principal official agency responsible for TCB assistance to developing countries
Ministry of Foreign Affairs
Contact details
Tel.: + 386 1 478 2000
Fax: + 386 1 478 2340; + 386 1 478 2341
Email: info.mzz [at] gov.si
Website: http://www.mzz.gov.si/en
Physical Address
Prešernova cesta 25, SI-1001 Ljubljana P.O. Box 481, Slovenia
Description
Ministry of Foreign Affairs: is the national coordinator for international development cooperation. In terms of expertise, this field is covered by the Department for Development Cooperation and Humanitarian Assistance within the Directorate for Multilateral Affairs, Development Cooperation and International Law.
At the government level, an Inter-Ministerial Working Body for International Development Cooperation has been set up with the following mandate:
Planning, coordinating and monitoring the implementation of international development cooperation;

Discussing estimated funds to be allocated to international development cooperation;

Collaborating in the performance assessment of the Resolution's implementation.
Other government and official agencies with responsibilities directly relevant to TCB
Ministry of Economic Development and Technology
Contact details
Tel.: +386 1 400 33 11
Fax: +386 1 400 10 31
E-mail: info.mg [at] gov.si
Website: www.mgrt.gov.si/en/
Physical Address
Kotnikova 5, 1000 Ljubljana, Slovenia
Other offical and NON-governmental organizations involved
Non-governmental organizations involved in TCB
Description
NGOs' activities are important in Slovenia's development cooperation both at the national level and in partner countries. In 2013, guidelines were prepared in the cooperation between the Ministry of Foreign Affairs and Slovenian NGOs and networks active in development cooperation and humanitarian assistance. The role of non-governmental organizations in Slovenian development cooperation is also important due to their presence in the field, where the state's developmental reach through its institutions is limited, and due to their cooperation with local partners. They also complement ministry's public awareness-raising and global learning activities.
Selected TCB programmes and initiatives in this guide
Leveraging Private Flows for Development
Center of Excellence in Finance
TCB cooperation initiatives with UN/international agencies and bilateral partners
Slovenian has had a long-standing relationship with the United Nations Industrial Development Organization (UNIDO) in the joint implementation of projects that aim to contribute to trade capacity building and technological and industrial development in developing countries. An agreement on cooperation between the government of the Republic of Slovenia and UNIDO was signed in 2005 to facilitate this cooperation.
The mechanisms for monitoring and evaluation are UNIDO yearly reports and the main categories of aid are development projects in green industry and ecology, water management and infrastructure, energy efficiency, tourism, automotive industry, and wood processing industry.
Individual projects for TCB have also been agreed directly with partner countries through the Center for International Cooperation and Development, a Slovenian based institution with public authority of the Slovenian government for the implementation of development projects. Examples include
Technical Assistance for Serbian Wood and Furniture and Industry Equipment of Metrological Laboratories in Bosnia and Hercegovina. Bilateral technical assistance to Western Balkan countries, especially in their European perspective, also contributes to alignment of standards and TCB in these partner countries, as well as extensive student exchange programmes and specific projects, e.g. empowering young entrepreneurs in Bosna and Hercegovina.