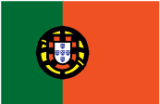 General information on development cooperation
The Ministry of Foreign Affairs (MFA) is responsible for setting Portugal's development cooperation policies. Development cooperation is an important area of Portugal's external policy. With the objective of eradicating poverty and promoting inclusive and sustainable development in partner countries, it is based on values and principles such as peace and solidarity, democracy and the rule of law, respect for human rights and fundamental freedoms, environmental protection, among others.
Portugal is strongly committed to eradicating poverty and promoting sustainable development, a commitment shared by all sectors of society and political affiliations. Because of historical linkages, the relationships with the main partner countries (Portuguese-Speaking African Countries and Timor-Leste) are long-term relations, based on similar legal and administrative systems, as well as in a common language, friendship, and solidarity, currently evolving towards strategic partnerships with mutual benefits.
The Strategic Concept for Portuguese Development Cooperation 2014-2020, adopted by the Council of Ministers in February 2014, is the guidance policy document that defines the main guidelines that will frame Portuguese cooperation in the coming years. The Strategic Concept is based on a broad national consensus between major political forces and civil society, and builds on the main lines of Portuguese Development cooperation, recognizing that challenges are increasingly global and interdependent, that new global actors have emerged and that cooperation is a key component of external policy and must be instrumental to national interests as well as to the development paths defined by partner countries. Aiming at promoting a more efficient implementation of development cooperation activities, the Strategic Concept is based on four fundamental principles: (i) coherence and coordination; (ii) geographic and sectoral concentration; (iii( ownership; and (iv) partnership.
Moreover, framed by international commitments on policy coherence for development, recognizing the need for greater coherence between policies that directly or indirectly affect Developing Countries, Portugal, through the adoption of a Resolution by the Council of Ministers, has strengthened inter-ministerial dialogue and coordination.
As a result of public administration reforms aimed at increasing its efficiency and effectiveness, the former Portuguese Institute for Development Assistance (IPAD) and Camoes Institute (ICA) for Language and Culture were merged, and a new institute, Camoes - the Cooperation and Language Institute (CICL) was created in 2012. CICL is part of the Foreign Ministry and is responsible for the supervision, direction, and coordination of development cooperation policy and activities. It is also responsible for implementing the development cooperation policy and promoting the Portuguese language and culture abroad. The Portuguese Cooperation System involves multiple actors, including line ministries, municipal authorities, universities and other public institutions.
Aid for Trade Strategy
Portugal's AfT activities are part of its overall development cooperation strategy and are in line with the EU 2007 Aid for Trade Strategy. In line with its overall development cooperation priorities, Portugal's AfT activities focus mostly on economic infrastructure, productive capacity, as well as institutional and business-related capacity building. Regarding geographic focus, Portuguese development cooperation, including AfT activities, targets mostly Africa Portuguese Speaking Countries (i.e. Angola, Cape Verde, Guinea-Bissau, Mozambique, São Tomé and Príncipe) and East Timor.
Portugal, as an EU member state, is taking part in the revision of the EU's Aid for Trade Strategy and has been proposing more links between trade and development policies, and an increased focus on Africa and the Least Developed Countries.
In 2015, Portuguese gross disbursements to the AfT sectors rose to 21.448.362€; allocated to the following areas: Energy (13.325.586€); Transport and storage (4.047.943€); Agriculture (1.490.862€); Banking and Financial services (979.390€), only to mention the key areas of our intervention.
Although Portugal's development cooperation interventions are mostly bilateral, it also supports AfT via multilateral organizations. In 2015, Portuguese gross multilateral disbursement ascended to 146.075.112€, to International Organizations such as the World Bank Group (1.610.000€) Regional Development Banks (2.339.037€), and WTO (819.740€). Also, Portugal, as an EU Member State, contributes to the European Development Fund (36.480.300€), and to the European Investment Bank (2.619.700€)
In line with its overall poverty reduction objectives, Portugal's development cooperation interventions in the area of private sector development are focused on supporting SMEs and improving the business environment of partner countries.
Disclaimer: Information provided below on Portugal's support to AfT under these categories is not exhaustive.
Agencies
Principal official agency responsible for TCB assistance to developing countries
Other government and official agencies with responsibilities directly relevant to TCB
Other offical and NON-governmental organizations involved
Selected TCB programmes and initiatives in this guide
TCB cooperation initiatives with UN/international agencies and bilateral partners
Portugal provides support to AfT via multilateral organizations, international financial institutions, and the EU. Part of the support provided to these institutions is used for TCB. Meanwhile, Portugal directs credit lines to electrical infrastructures in São Tomé and Príncipe.