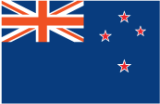 General information on development cooperation
The purpose of New Zealand's aid is to develop shared prosperity and stability in our region and beyond. The New Zealand Aid Programme invests money, knowledge, and skills to help deliver sustainable economic development and reduce poverty in developing countries. It also provides humanitarian support to save lives and relieve suffering resulting from natural disasters and conflict.
Our 12 investment priorities provide a framework for our aid, capability and policy engagement. These are:
| | |
| --- | --- |
| Renewable Energy | Economic Governance |
| Agriculture | Law & Justice |
| Fisheries | Health |
| Tourism | Education |
| Trade & Labour Mobility | Resilience |
| Information & Communications Technology | Humanitarian Response |
The geographic focus for New Zealand's aid is the Pacific neighbourhood. New Zealand invests close to 60 per cent of the aid within the Pacific region, across all 12 investment priorities. Elsewhere New Zealand achieves global reach through targeted aid to developing countries where New Zealand has strategic interests, including in Asia, with a particular focus on ASEAN countries, Africa, Latin America and the Caribbean.
The New Zealand Government's aid programme and policy advice on international development issues are managed by the Pacific and Development Group within the Ministry of Foreign Affairs and Trade, and its approach to trade and development issues is jointly formulated within the Ministry by the Pacific and Development Group, the Trade and Economic Group, and relevant Regional Groups. This coordinated approach applies both in the context of WTO negotiations (e.g. the current Doha Development Round and WTO accessions) and in other trade-related negotiations that New Zealand is engaged in that involve key development partners.
More information about the New Zealand Aid Programme's Strategic Plan and Investment Priorities can be found here: https://www.mfat.govt.nz/en/aid-and-development/our-approach-to-aid/
Aid for Trade Strategy
The New Zealand Aid Programme supports Aid for Trade through seven of the investment priorities. These include investments in economic infrastructure such as renewable energy, information, and communications technology (ICT) and transport; productive capacity building in agriculture and fisheries, including sustainable aquaculture; as well as through support for regional trade negotiations, trade facilitation and improved economic governance. The focus on sustainable economic development relies on a strong private sector to finance investment, create jobs, contribute to public revenues and produce goods and services that people want. Investment priorities of renewable energy, agriculture and ICT offer strong opportunities to increase private sector investment and trade in the Asia-Pacific region.
In the Pacific, the country is integrating their trade policy objectives and aid investments to progress regional economic integration and increase trade and investment flows and job opportunities for Pacific people through the Pacific Agreement on Closer Economic Relations (PACER) Plus. PACER Plus is a landmark trade and development agreement, presenting a unique opportunity for the Forum Island Countries (FICs) to increase their participation in the international trading system and, with the assistance that will be provided by Australia and New Zealand, use trade to alleviate poverty, increase living standards of their people and meet the United Nations Sustainable Development Goals. It will facilitate greater labour mobility across the region, facilitating Pacific workers to access temporary employment in New Zealand and Australia in industries that face labour shortages.
PACER Plus is first and foremost, a development FTA with much more flexibility built into it than other trade agreements. This reflects that many of the countries involved are developing countries facing economic challenges because of scale, resources, access, and capacity.
The trade and labour mobility support in the Pacific focuses on improving trade facilitation and market access including assistance for Pacific countries to implement and benefit from PACER Plus and the WTO Trade Facilitation Agreement. Our support helps to improve the capability of small and medium enterprises to trade, obtain finance and supply markets; to increase the economic and development benefits of regional labour mobility within the Pacific; as well as to enhance reliable transport links to facilitate the movement of people and goods in the region.
In delivering these programmes, MFAT maintains long-standing partnerships with New Zealand state sector agencies responsible for trade, biosecurity, agriculture, customs, immigration and transport. New Zealand is committed to improving donor coordination and delivers Aid for Trade through regional and multi-donor mechanisms where appropriate.
Agencies
Principal official agency responsible for TCB assistance to developing countries
Other government and official agencies with responsibilities directly relevant to TCB
Other offical and NON-governmental organizations involved
Selected TCB programmes and initiatives in this guide
TCB cooperation initiatives with UN/international agencies and bilateral partners
Partnerships are vital to the New Zealand Aid Programme. Working with other governments and agencies means that development assistance efforts are coordinated within countries and across regions. Partnerships also ensure we work in line with a developing country's strategies and development priorities. New Zealand provides a core (non-earmarked) contribution each year to a range of international agencies to support delivery of their work
The New Zealand Aid Programme has a range of funding and contracting mechanisms to provide effective, sustainable aid in developing countries. These allow us to draw on the expertise and technical skills from New Zealand and elsewhere, and build capacity and skills in developing countries. All funding is in line with long-term strategies and priorities and is delivered through specific programmes and funds. New Zealand's contributions also include funding to various agencies/mechanisms which are involved in the trade area.
Measuring results are essential to achieving effective aid and development. The capacity to collect, analyze and reflect on performance information is at the heart of assistance and development effectiveness. The New Zealand Aid Programme has a clear focus on measuring results. Monitoring and evaluation of development activities and programmes help improve performance and achieve results. The New Zealand Aid Programme needs to know what works, what doesn't, where and why.
As part of the focus on measuring results, policies are in place which details standards for monitoring and evaluating activities (projects) and programmes. A key policy requirement is for a results framework to be developed during project or programme design, which identifies what needs to be monitored and evaluated to inform management and decision-making. The New Zealand Aid Programme also has a multi-year rolling work programme of strategic evaluation and research work. The programme is aligned to the New Zealand Aid Programme's three-year strategic plan, its strategic results framework, and includes evaluation and research that is utilized for strategic and policy development, operational management decision-making and which also has a high value for learning.
The New Zealand Aid Programme's strategic evaluation work programme includes sector, thematic, policy, programme, country and process evaluations. The strategic research focuses on high-level topics of a strategic nature that may transect programmes, countries or themes.