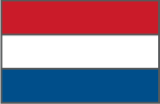 General information on development cooperation
Development cooperation is one of the Ministry of Foreign Affairs' principal tasks. The Directorate-General for International Cooperation (DGIS) is responsible for development cooperation policy, its coordination, implementation, and funding. In 2012 the Netherlands contributed 0.7% of its GNP to poverty reduction, making it one of the few countries that meet the internationally agreed norm for development aid. However, this contribution faces considerable budget constraints, which are likely to translate into a 25% reduction of (public) development expenditure over the next years, causing the budget to go down from approximately €4 billion per year to approximately €3 billion per year.[1] These funds will be complemented by innovative financing instruments, pushing ODA expenditure up again, to somewhere between €3 and 4 billion per year eventually. The Focus letter on Development Cooperation of 2010 laid down the priorities: water management, food security, security and rule of law and sexual and reproductive health rights. As core cross cutting themes gender, climate and environment and good governance were pointed out. In 2012 the Netherlands chose a new government, which adhered to the same priorities in its coalition accord Laying Bridges. The Netherlands' government acknowledges that ODA's share in investments in developing countries is decreasing. This is taken not so much as a trend to be combated, but as a tendency that should be put in service of development. The Netherlands Government therefore seeks to catalyze private investments in developing countries and aims for creating innovative partnerships.
[1] The increasing inflow of refugees has led to an increase in the development cooperation spending in 2015 and 2016.
Aid for Trade Strategy
The Dutch Government's approach to AfT is based on the assumption that trade expansion and liberalization lead to economic growth, which should ultimately reduce poverty. The Government's strategy for AfT was evaluated in 2005, and the conclusions from this evaluation fed into the 2007 Netherlands development cooperation policy documents, "Our Common Concern", and an AfT strategy document which was developed in 2008. The Netherlands' AfT strategy is based on the following principles:
AfT must contribute to achieving the Sustainable Development Goals, especially SDG 8. Not only by encouraging sustainable economic growth but also by promoting the redistribution of income in favour of the poor.

AfT should contribute to sustainable growth in developing countries. This can be achieved by safeguarding and intensifying the process of globalization responsibly and in a controlled manner while allowing sufficient policy space to governments of beneficiary countries.

Dutch AfT needs to work more effectively with European donors and reach agreement on an ambitious new concrete EU AfT agenda.

The AfT strategy should increasingly be implemented as a joint EU AfT strategy.

Developing countries should incorporate growth and trade in their national poverty reduction strategies, side by side with social sector interventions. The aim is to ensure AfT remains demand-driven in character and that its formulation and implementation at country level involves both civil society and the private sector. Mainstreaming growth and trade into national poverty reduction strategies will contribute to the stronger legitimacy of recipients' national AfT agenda by mobilizing support through political processes, for instance via the recipient country's parliament.
The Dutch AfT financial package is based on the broad definition of AfT that was agreed in the WTO Ministerial Conference at Hong Kong in 2005. As requested by developing country members, the AfT agenda was extended from the traditional trade-related assistance (TRA) to include economic infrastructure and the building of productive capacity to alleviate supply side constraints. Part of this broad agenda is the EU's pledge to rise its annual TRA funding to €2 billion a year by 2010 (€1 billion each from the EC and from the Member States). In terms of funding, the Netherlands is among the countries leading the way in Europe, giving at least €550 million a year in the form of AfT. In its delivery mode, the Netherlands favors a demand-driven approach via embassies and international organizations in the recipient countries, which safeguards country ownership and respects country policy space. As far as possible, the Netherlands always works jointly with other donors and financial institutions, within the framework of countries' national growth and poverty reduction strategies. In geographical focus, Least Developed Countries (LDCs), other low income countries and post-conflict countries are seen as being priority partners, while due regard should also be given to regional aspects.
In its thematic focus, the current AfT strategy brings a number of new themes into the Dutch AfT initiatives, namely:
Public-private partnerships are becoming increasingly important in Netherlands' Aid-for-Trade programmes.

The Netherlands has adopted the broader definition of AfT, which includes, besides trade-related assistance (narrow definition), economic infrastructure and strategies for tackling supply-side constraints (broader definition).
Agencies
Principal official agency responsible for TCB assistance to developing countries
Other government and official agencies with responsibilities directly relevant to TCB
Other offical and NON-governmental organizations involved
Selected TCB programmes and initiatives in this guide
TCB cooperation initiatives with UN/international agencies and bilateral partners
The Netherlands Government cooperates with other bilateral donors and with the World Bank in trade related areas. An example is the Trade Facilitation Facility.