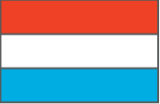 General information on development cooperation
Luxembourg's development cooperation programme is firmly committed to the goal of poverty eradication, particularly in least developed countries. It falls under the remit of the Ministry of Foreign and European Affairs (MAEE) and is financed through the Luxembourg Development Cooperation Fund.
The legal and regulatory framework for the Grand Duchy's development cooperation was established by the Development Cooperation Act of 1996 and its vision and policy framework are articulated in its "Strategy and Principles" statement. It is closely aligned to the Sustainable Development Goals (SDGs) and the implementation of Agenda 2030. To ensure policy coherence across the government, an Inter-Ministerial Committee for Development Cooperation serves as the key coordination platform. The bulk of Luxembourg's bilateral aid goes to social infrastructure and services: health, education (including vocational training and professional integration), integrated local development, and water and sanitation, while 5% falls under multi-sector support. Luxembourg's structures for managing development cooperation are clearly delineated, with the Ministry of Foreign and European Affairs leading development cooperation policy formulation and programming, while the Ministry of Finance manages relations with the international financial institutions. The executing agency, Lux-Development, receives project mandates from the MAEE and is accountable for the projects' effective implementation. The MAEE and Lux-Development are co-located with clear responsibilities at the country level: the MAEE engages in policy dialogue, while Lux-Development is responsible for project management.
Aid for Trade Strategy
The Government of Luxembourg does not have a stand-alone AfT strategy but approaches AfT as a component of its multilateral development cooperation.
In matters related to international trade policy and negotiations, the Government of Luxembourg carries out debates and formulates its position and policies in such areas as European Union (EU)–African, Caribbean and Pacific (ACP) Economic Partnership Agreements (EPAs) and WTO matters. However, it sees the European Union as the driving force in the preparation of Member States' policies in areas in which the EU has exclusive competence (e.g. trade). It regards the EU as essential for strengthening policy coherence for development, in the light of EU responsibilities, not only in the important fields of trade and agriculture, but also in other areas, such as climate change and the environment.
Luxembourg has negotiated a fourth generation of multiannual indicative cooperation programmes (PICs) with the seven priority countries (Burkina Faso, Cabo Verde, Laos, Mali, Nicaragua, Niger and Senegal), under which it concentrates its interventions more closely in a limited number of sectors. Luxembourg has, in effect, moved ahead with the European Union's Code of Conduct on Complementarity and Division of Labour in Development Policy, which declares, "EU donors will aim at focusing their active involvement in a partner country on a maximum of three sectors". It is focusing its intervention on Africa, with five of its seven priority partner countries located in sub-Saharan Africa.
Microfinance has been given significant policy attention by Luxembourg and figures as one of its priority sectors. In 2006, the Government prepared an inclusive financial sectors and microfinance policy, which guides its intervention in the area of microfinance. Through the MAEE's current microfinance strategy (2012), Luxembourg has become more actively engaged in international policy dialogues on microfinance, providing support to a high number of actors involved in this issue at the national level and maintaining its steady financial support through its development cooperation budget.
Luxembourg supported the Integrated Framework since its creation in 2009. In 2015, at the tenth Ministerial conference of the WTO in Nairobi, Luxembourg renewed its intention, in accordance with its earlier commitments to contribute to the second phase of the EIF over the period 2016-2019.
Luxembourg also supports a three-year UNCTAD project for Strengthening Competition and Consumer Protection Enforcement Capacities in Ethiopia and for more than 10 years, Luxembourg contributed to UNCTAD's work on eRegulations (Business Facilitation Program).
Agencies
Principal official agency responsible for TCB assistance to developing countries
Other government and official agencies with responsibilities directly relevant to TCB
Selected TCB programmes and initiatives in this guide
Enhanced Integrated Framework
Strengthening Competition and Consumer Protection Enforcement Capacities in Ethiopia
eRegulations
Enhanced Integrated Framework
Strengthening Competition and Consumer Protection Enforcement Capacities in Ethiopia
Business Partnership Facility (BPF)