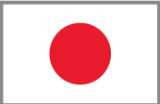 Contact
Kasumigaseki 2-2-1, Chiyoda-ku
Tokyo 100-8919, Japan
Tel: +81 33 580 3311
General information on development cooperation
The Ministry of Foreign Affairs (MOFA), International Cooperation Planning Headquarters is responsible for charting out Japan's ODA policy and strategy, while implementation of ODA programmes lies with the key ODA implementing Agency Japan International Cooperation Agency (JICA). In the area of AfT, the Ministry of Economy, Trade and Industry (METI) and Japan External Trade Organization (JETRO) also play a major role in the implementation of trade and private sector related technical cooperation programmes.
Aid for Trade Strategy
For developing countries, including LDCs, to reap further benefits from the multilateral trading system, trade liberalization alone is not sufficient. Enhancing capacities on the supply side and encouraging assistance for this purpose is indispensable. Since Aid for Trade (AfT) initiatives contribute to increasing the trade capacities of developing countries, Japan continues to provide various measures for AfT in line with "Partnership for Quality Infrastructure," "Expanded Partnership for Quality Infrastructure" and the "One Village, One Product" movement.
Japan's Development Initiatives for Trade
Japan announced the "Development Initiative for Trade," prior to the WTO Ministerial Conference in Hong Kong, China in December 2005. This initiative featured (a) implementation of Duty-Free and Quota-Free Market Access for substantially all products originating from LDCs; (b) provision of US$10 billion of financial assistance including trade, production, and distribution infrastructure for three years (2006-08); and (c) as part of (b), the exchange of a total of 10,000 trainees and experts in trade-related fields over the same period, the targets of which were fully achieved. During the designated period (2006-08) of the initiative, the total sum of financial assistance amounted to US$17.66 billion, significantly exceeding the target at 177%.
Given the successful results of the above-mentioned first initiative, Japan announced a new AfT strategy, "Development Initiative for Trade 2009" in July 2009. Its main pillar was US$12 billion of financial assistance for trade-related projects including trade, production, and distribution infrastructure for three years from 2009 to 2011. During the designated period (2009-11) of this initiative, the total sum of financial assistance amounted to US$23.36 billion, which reached 195% of the target, well surpassing the amount of the first initiative. Despite the fact that no additional development initiative has been launched since then, Japan has continuously expanded its assistance to a total of US$31.65 billion for the three years from 2013 to 2015. This is representative of Japan's strong commitment to AfT, which Japan considers as important to help beneficiary countries meet the new challenges they face in the regional and global economy.
On May 21st, 2015, Prime Minister Abe announced "Partnership for Quality Infrastructure" on the occasion of the 21st International Conference on the Future of Asia, held in Tokyo. With this Partnership, the Government of Japan promotes "quality infrastructure investment" in collaboration with other countries and international organizations. To that end, Japan and the strengthened Asian Development Bank will provide approximately USD 110 billion for quality infrastructure development in Asia over the next five years. Subsequently, in May 2016, at the 24th meeting of the Management Council for Infrastructure Strategy, Prime Minister Abe delivered an initiative titled "Expanded Partnership for Quality Infrastructure" which was directed toward the G7 Ise-Shima Summit meeting 2016. Through the initiative, Japan will aim to provide financing of approximately 200 billion USD in the next five years to infrastructure projects across the world, including those for natural resources, energy, etc. Also, Japan will further improve related measures for the promotion of quality infrastructure investment.
Tokyo International Conference on African Development (TICAD)
The Sixth Tokyo International Conference on African Development (TICAD VI) was held in Nairobi, the Republic of Kenya, on August 27 and 28, 2016. One of the priority areas of the discussion was economic diversification and industrialization. The improvement of the business environment in Africa was the key component in the discussion. Consistent with the results of such discussions, Japan announced that it would invest approximately 30 billion US dollars for the future of Africa.
Commitments concerning trade and development also include the following:
JETRO will strengthen the partnership with African investment agencies and set "Japan Desk" in the investment promotion agencies of 9 African countries;

Japan will launch "Japan-Africa Public-Private Economic Forum" to support private-sector companies in establishing businesses in Africa; and

Japan will aim to have agreements related to investment signed or entered into force with 100 countries and regions, and will intensively work towards concluding them with African countries. Japan will also aim to conclude tax treaties to further accelerate the economic interaction and investment between Japan and African countries.
Agencies
Principal official agency responsible for TCB assistance to developing countries
Other government and official agencies with responsibilities directly relevant to TCB
Other offical and NON-governmental organizations involved
Selected TCB programmes and initiatives in this guide
TCB cooperation initiatives with UN/international agencies and bilateral partners
In addition to traditional development assistance organizations such as OECD/DAC member countries, UN agencies and IFIs (for example the World Bank, Asian Development Bank and African Development Bank), JICA has been strengthening relationships with organizations with an increasing presence such as the Islamic Development Bank.
For more information: http://www.jica.go.jp/english/our_work/partnership/overview.html
For more information: http://www.jica.go.jp/english/publications/reports/annual/2012/c8h0vm00002qe6vj-att/42.pdf
Examples of Japan's collaboration with UN/international agencies are highlighted below (details are provided under the Trade-Related Categories):
WTO Doha Development Agenda Global Trust Fund (DDAGTF): DDAGTF finances technical assistance programs and training activities for developing and least developed countries. The aim is to better adapt their practices and laws to WTO rules and disciplines, improve the implementation of their obligations and enhance the exercise of their membership right. Japan has donated CHF 9.1 million on aggregate since 2002.

The Government of Japan, through METI, has been providing IP-related technical assistance in partnership with WIPO since 1987

Enhancing Private Sector Assistance for Africa (EPSA): EPSA is a multi-donor framework supporting the AfDB's Private Sector Development Strategy. Drawing on successful development experience in Asia and around the globe, EPSA was conceived in partnership with the Government of Japan. A concessional loan has been set up with AfDB under the EPSA Non-sovereign Loan (NSL) component. Under EPSA, Japan has provided more than 1 billion US dollars in 5 years.