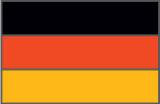 General information on development cooperation
The German government is seeking with its development policy to help make globalization an opportunity for all. The sectors that German development cooperation is focusing on in particular are:
Education;

Health;

Rural development;

Good governance; and

Sustainable economic development.
The six priority areas for German development cooperation are:
Sustainable poverty reduction;

Reducing structural deficits;

Encouraging civil society involvement;

Making private sector activities deliver for development;

Enhancing the effectiveness of German development cooperation; and

Improving visibility of development policy.
The development policy of the Federal Republic of Germany is formulated by the Federal Ministry for Economic Cooperation and Development (BMZ). BMZ draws upon the German Government's development policy guidelines and fundamental concepts and defines the rules by which they are put into practice. For the implementation of the development projects and programmes, BMZ commissions so-called implementing agencies. KfW Bankengruppe (KfW) and Deutsche Entwicklungs- und Investitionsgesellschaft mbH (DEG) are responsible for financial cooperation while GIZ is responsible for technical cooperation. Two specialized agencies – Federal Institute for Geosciences and Natural Resources (BGR) and the German Metrology Institute "Physikalisch-Technische Bundesanstalt" (PTB) – also implement projects on behalf of BMZ within their respective areas of expertise.
Aid for Trade Strategy
The priority goal of German trade-related development policy is to assist partner countries in successfully integrating into the global economic system and regional economic communities, diversifying their economies and exports and using trade in goods and services and FDI to effectively reduce poverty in the context of sustainable development. This includes:
Strengthening negotiation capacities and capacities for policy design with the goal of improving the partner's ability to more effectively influence national, regional and international economic framework conditions for trade in the interest of their development goals;

Enhancing capacities to effectively implement agreements and policies. This includes the ability of partners to guide trade policy towards coherence, poverty orientation and social and economic sustainability, to increase the benefits of trade liberalization;

Increasing partner countries' trade capacities, and specifically the export and supply capacities of the private sector;

Improving integration into regional and international value chains and strengthening compliance with social, environmental and other quality standards;

Support for E-commerce, particularly for small and medium enterprises in low-income countries

Strengthening the private sector and civil society; and

Developing economic infrastructure.
Through synergies, AfT can also help achieve goals in other policy areas, for example, improving the socio-economic position of women, protecting the environment and human rights, if projects are oriented, for example, to the employment of women or compliance with environmental and social standards. By integrating trade, a patent and environmental legislative concern, AfT promotes the protection and sustainable use of biodiversity in developing countries. AfT also aims to improve the availability of basic foods through production, storage and marketing, and thus to contribute to food security.
In line with the five AfT categories defined by the WTO, German development cooperation approaches AfT in a holistic and comprehensive manner. Trade aspects are understood as an incremental part of every country's path towards economic development and should, therefore, be included when a partner country designs its national development strategy or relevant sector strategies. The aim is to help to diversify their economies and exports as well as using trade in goods and services and foreign direct investment to more efficiently create employment and reduce poverty.
The WTO definition of AfT distinguishes between the narrow definition of trade-related assistance (TRA), covering the categories of trade policy and regulation (i) and trade development and (ii) broad AfT (all five categories, i.e. additionally including building productive capacities, infrastructure, and trade-related adjustment). TRA promotes specific and mostly immaterial trade capacities (human capital, technical, institutional and regulatory practices, trade environment and services).
Germany provides assistance in all categories of AfT, at both individual country level and regional/ supra-regional level. The German AfT approach with its pro-poor focus and orientation to the Sustainable Development Goals (SDGs), its priorities and delivery mechanisms is in line with the EU AfT Strategy. In order to achieve these goals, German trade-related development policy aims at assisting partner countries in successfully integrating themselves into the global economic system and regional economic communities. Germany participates in donor coordination efforts and is increasingly engaged in joint programming, analysis, and delivery. Besides its bilateral AfT programmes, Germany funds measures implemented by multilateral organizations such as the WTO (Doha Development Agenda Global Trust Fund), UNCTAD, ITC, EIF, and UNIDO. Germany also participates in the public-private "Global Alliance for Trade Facilitation" that was founded after the Bali Trade Facilitation Agreement. For more information, see below (Trade Facilitation).
Within German development policy, trade is a cross-sectoral issue, meaning that it is part of various bilateral development priorities and programmes. AfT support can be embedded as a component of a broader programme, or it can be a primary programme goal in areas such as sustainable economic development, food security and agriculture, conservation and sustainable use of natural resources, or democracy and public administration. Priority areas for German AfT are based on the comparative advantage and experience of German Development Cooperation as well as partner needs. In its AfT-Strategy, BMZ sets out future priority areas for German AfT. These include regional economic integration, trade facilitation, quality infrastructure and the integration of trade in partner countries' development strategies in a systemic and poverty-sensitive way. The potential of regional and international export markets are systematically incorporated into the design of measures for developing productive capacities. Over the last decade, Germany ranked third among bilateral donors, behind Japan and the US, in total AfT contributions, making it first among the EU Member States.
In line with the joint EU AfT Strategy, Germany's geographical AfT focus is on ACP countries, particularly Sub-Saharan Africa. Asia and the Americas are other important regions of German AfT, especially with regards to building productive capacity. As part of its regional AfT strategy, Germany is in the process of increasing bilateral cooperation with regional integration commissions and secretariats. Here, cooperation focuses on institution building and organizational development, as well as trade aspects of regional integration, such as implementing trade protocols in goods and services. Germany intends to dedicate an increasing share of AfT towards the Least Developed Countries.
The principles of the Paris Declaration on Aid Effectiveness are at the core of the German approach to development. German support is aligned with the respective priorities of the partner countries. It recognizes and encourages ownership of partner countries and is demand-driven. Germany is actively supporting an increased results orientation, also regarding AfT.
The success of German AfT programmes is defined by their contribution to the following goals: (i) a strengthened capacity of policy design in national, regional and international fora; (ii) an enhanced capacity to effectively implement agreements and policies; (iii) increased partner countries' trade capacity; (iv) improved integration into regional and international value chains and strengthened compliance with social and environmental standards; (v) a strengthened private sector and civil society; and (vi) a more developed economic infrastructure. Through synergies, AfT programmes can also contribute to achieving goals in other policy areas for example in protecting the environment and human rights, the sustainable use of biodiversity or by contributing to food security.
To use AfT effectively as an instrument for employment creation, poverty reduction, and sustainable development, the success of the interventions is continuously being monitored by using a results-based framework. The orientation on the above-mentioned targeted results of German AfT projects and programmes has been further strengthened over the last years by putting even greater attention on measurable results and the incorporation of corresponding indicators. Systematic project reviews are identifying the key barriers to trade and corresponding concrete AfT needs. In accordance with the managing-for-results approach, funds are then used so that the set objectives are achieved in the most efficient manner, taking into account the partner's requests. Results are monitored in the course of the projects using customized results-based monitoring systems. The projects are subjected to interim evaluations so that any necessary corrective action can be taken. Independent final and ex-post evaluations provide a concluding or retrospective assessment of the success of German AfT measures.
Agencies
Principal official agency responsible for TCB assistance to developing countries
Other government and official agencies with responsibilities directly relevant to TCB
Other offical and NON-governmental organizations involved
Selected TCB programmes and initiatives in this guide
TCB cooperation initiatives with UN/international agencies and bilateral partners
German AfT is coordinated by BMZ. Besides the bilateral German AfT programmes in the partner countries of German development cooperation, Germany participates in donors' coordination efforts and is increasingly engaged in joint programming, analysis, and delivery. Germany also provides AfT support via multilateral organizations and partnerships such as the WTO (including through the Doha Development Agenda Global Trust Fund), UNCTAD, ITC, EIF, and UNIDO.
The important goal of mutual accountability between donors and partner country governments in the area of AfT is supported by Germany's involvement in developing and implementing the WTO / OECD's AfT monitoring framework and the EU's AfT monitoring and reporting practices.
Germany will host a new UNIDO Investment and Technology Promotion Office (ITPO), to be established in 2017 on the UN Campus in the city of Bonn. The Bonn office will be part of UNIDO's currently 8 ITPOs in various industrialized and developing countries. It is the intention of ITPO offices to bring the private sector of the host country (or region) in direct contact with information about the business climate, the trade and investment possibilities in developing countries. The services of ITPO will be useful for developing countries as well since visiting delegations from their governments, private sector companies and their associations can inform themselves about the state of technology in Germany, particularly in environmentally sound and sustainable technologies, and also about Germany's policies in economics, trade and investment promotion. In this way, ITPOs work for mutual benefits.
Furthermore, within its multilateral trade portfolio, Germany finances projects implemented by UNCTAD. The aim of the projects is to enhance the trade capacities of developing countries with the focus on the implementation of the WTO TRIPS Agreement as well as the WTO Trade Facilitation Agreement.
Germany is also a member of the Enhanced Integrated Framework (EIF) partnership of the Least Developed Countries, Donor Countries and international organizations and supports AfT in LDC via its contributions to the EIF Trust Fund
Germany furthermore financially supports and partners with the International Trade Center (ITC), with the aim of strengthening SME competitiveness in developing countries and fostering sustainable development.