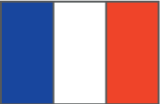 General information on development cooperation
The geographic priorities and the sector-specific strategic directions of France's public development assistance policy are defined by the CICID (Comité Interministériel de la Coopération Internationale et du Développement - or French Interministerial Committee for International Cooperation and Development).
The implementation of development cooperation and ODA involves the Ministry of Foreign Affairs (MAE) and the Ministry of Economy and Finance.
The primary development operator is the AFD (Agence Française de Développement - or French Development Agency).
After the conclusions of the CICID in 2013, France adopted its first programming law outlining its development aid policy priorities in July 2014. Sustainable development has been put at the core of the new French development assistance strategy. The law underlines the necessity to have an integrated approach while linking with non-governmental actors to define priority actions. The objectives are clear: promotion of human rights; sustainable economic development; human development; and conservation of the environment. The strategy promotes democratic values and the rule of law as well as corporate social and environmental responsibility and decent work.
The CICID took place on November the 30th, 2016 set the directions aiming at adjusting France's policy of development and international solidarity in line with the 2030 Agenda for Sustainable development and current challenges. It also set geographical objectives and priorities, supporting the idea of four differentiated partnerships, which aims at better targeting aid depending on the level of development of partner countries.
The government reasserted the primary focus of the assistance on the African continent. France committed to allocating 75% of the national subventions and loans (not including debt relief) and at least 85% of the AFD's to the African and Mediterranean areas.

France will reinforce its cooperation with a certain number of partner countries where development and stability are priority. Therefore, the French government allows the AFD to prospect in the Western Balkans and Ukraine.
The French development policy identifies 17 priority countries that will benefit from two-third of the state subventions. Besides, France decided to strengthen French actions in countries in crisis, post-crisis countries and fragile states.
France mobilizes all its bilateral and multilateral instruments to achieve the SDGs, economic development, democratic governance and rule of law, as well as the conservation of environment.
For more information: http://www.diplomatie.gouv.fr/fr/photos-videos-publications-infographies/publications/enjeux-planetaires-cooperation-internationale/rapports/article/rapport-bisannuel-au-parlement-mise-en-oeuvre-de-la-strategie-francaise-d-aide
Aid for Trade Strategy
France adopted its strategic framework of Aid for Trade, validated by its Inter-ministerial Committee for International Co-operation and Development (CICID) on 5 June 2009. This strategy sets out two priority goals within the objective of promoting regional integration:
Supporting the development of regional trade policies related to the international markets; and

Improving competitiveness in local, regional and international markets.
The financing structure of French AfT has not changed significantly over time. The French Development Agency (AFD) is the key player in delivering AfT, channeling it mainly through loans and bilaterally. Priority is granted to supporting regional integration. France considers that for developing countries, and LDCs, one of the biggest challenges is to improve their integration into global trade, which means, in most cases, developing their local and regional markets. The French Government's strategy on regional AfT also strives to ensure that regional interventions are based on partner countries' respective national strategies, and considers that a strong link and a good degree of complementarity exist between regional and national AfT activities is critical. Based on this approach, the French Government's coordinates its activities in sectors such as energy, transport, and customs combined with technical assistance - essential for its role as a catalyzer of trade and domestic capacities - that focuses in the Sub-Saharan Africa region.
In 2015, this strategy resulted in a French bilateral contribution to AfT reaching more than €2.2bn in disbursements, making it as one of the biggest bilateral donors of AfT. Geographically, French priorities are Sub-Saharan Africa and countries bordering the Mediterranean Sea, and then all the vulnerable economies and regions that have strong trading connections with France.
A substantial share of French AfT is implemented by AFD through projects aimed at reinforcing regional integration in various sectors (agriculture, tourism, banking sector, port facilities, energy, etc.) and through the French programme specifically dedicated to the export development: the Trade Capacity Building Programme (PRCC − Programme de renforcement des capacités commerciales). The PRCC was launched in 2002, and it is a flagship programme of the French Government's trade-related assistance which dedicates €10 million annually to trade capacity building projects.
France also contributes to AfT through multilateral channels, most particularly, through the EU (through EDF contribution), World Bank (via the replenishment of IDA resources) and the African Development Bank (contribution to the African Development Fund).
France is committed to reinforcing the coordination and the complementarities of assistance among donors. In this spirit, in the least developed countries, France works in the framework of the Enhanced Integrated Framework (€1 million a year for the period 2009- 2017).
France also supports the Doha Development Fund which finances WTO technical assistance and training to facilitate the integration of developing countries into the multilateral trading system (€1 million annually for the period 2009-2017).
Agencies
Principal official agency responsible for TCB assistance to developing countries
French Agency for Development (AFD)
Contact details
Tel: + 33 15 344 3131
Fax: + 33 14 487 9939
E-mail: site [at] afd.fr
Physical Address
Agence Française de Développement (AFD)
French Agency for Development
5, rue Roland Barthes
F-75598 PARIS Cedex 12

Description
AFD is a public financial institution that implements the bilateral cooperation policy defined by the French Government. It works to combat poverty and promote sustainable development. It finances and supports programs and projects in both public and private sectors: infrastructure and financial systems, urban and rural development, education and health, governance. AFD operates today on four continents over 60 developing countries and in all France's Overseas Departments through a wide range of financial instruments that underwrite its activities: grants, subsidies, guarantees, loans, equity shareholdings, co-financing and local bank intermediation and market condition loans. It also contributes, in collaboration with its supervisory authorities, to the public policy design and France's influence in the development world. AFD commits, in all its activities, to promote the Sustainable Development Goals, including economic growth, poverty reduction, and sustainable development.
For more information: http://www.afd.fr/lang/en/home/AFD/presentation-afd
Other government and official agencies with responsibilities directly relevant to TCB
The Ministry of Europe and Foreign Affairs (MEAE)
Physical Address
The Ministry of Europe and Foreign Affairs (Paris)
Directorate-General of Global Affairs, Development and Partnerships DGM/ECODEV/AEI
27, rue de la Convention CS 91533
F-75732 Paris Cedex 15
Description
The missions of the MEAE are to:
Summarize information on the changing global economy and put it into perspective, prepare decisions on the French government's foreign policy;

Draft France's foreign policy;

Coordinate France's international relations; and

Protect French interests abroad and assist French nationals outside France.
The establishment of the Directorate-General of Global Affairs, Development and Partnerships (DGM) in April 2008 as part of the reform of the Ministry, enables diplomacy to anticipate, identify and respond to the challenges of globalization more efficiently. The MEAE is notably in charge of defining and implementing development aid strategy, of which Aid for Trade is one component. Through the DGM, it aims to help foster a better regulated and more supportive global economy and to adapt the priorities of French development co-operation to the new international context. In addition to its leadership role in defining Aid for Trade, the MAE directly participates with financial support (FSP, operational credits) and by providing technical assistance to public administrations in the developing countries and international organizations. The MAE is the main supervisory authority of the AFD.
For more information: http://www.diplomatie.gouv.fr/
Other offical and NON-governmental organizations involved
ADECIA
Physical Address
ADECIA
251 rue de Vaugirard
75015 Paris, France

Description
ADECIA, the French public "Agency for the development of international cooperation in the areas of agriculture, food, and rural space" (ADECIA) was launched in July 2007 with the aim of coordinating the work of all the public-sector players in the agricultural community developing projects on international issues.
ADECIA has gained extensive experience in the program definition, funding, and managing of international actions both at the European level (building partnerships with other EU Ministries of Agriculture) and at the international level by participating in many technical assistance projects with the Balkans, Turkey and, more recently, several Mediterranean countries, as well as with Colombia, with Western African countries.
ADECIA's focuses are to:
Establish and enhance synergy between public-sector players to promote French public expertise;

Provide project engineering support;

Manage cooperation activities on behalf of the Ministry of Agriculture; and

Provide administrative and financial management for twinnings and technical assistance projects.
Selected TCB programmes and initiatives in this guide
TCB cooperation initiatives with UN/international agencies and bilateral partners
France is involved in various cooperation initiatives with UN/International agencies that can take different forms and can involve financial as well as non-financial types of collaboration. Cooperation initiatives involve most notably joint programing/co-financing initiatives, in line with aid effectiveness principles.
Besides, technical assistance, notably through the provision of experts/technical assistance that are made available in UN/International agencies, is, for instance, one important form of collaboration with UN/Inter- national Agencies.
Voluntary contributions are another form of collaboration. Regarding international agencies with which France is working, one could cite:
The WTO: Since 2005, France has contributed to the DDAGTF to finance trade-related technical assistance to developing countries so that they can participate more effectively in the Doha Round of multilateral trade negotiations. France also contributes since 2006 to the EIF to provide tailored support to LDCS to help them benefit from international trade and inclusive growth.