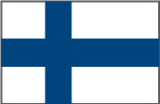 General information on development cooperation
Finland's development policy has been outlined in the Government Report on Development Policy, published in February 2016. The report takes account of the current situation in developing countries, the goals of the UN 2030 Agenda for Sustainable Development, the binding climate convention, the present refugee situation, and the resources available in Finland.
Development policy is an integral part of Finland's foreign and security policy. By pursuing the policy of burden-sharing, Finland also strengthens its international role. The goal of Finnish development policy is to reduce poverty and inequality.
Our action draws upon the inherent values and underlying principles of Nordic societies, the implementation of human rights being a key objective. Finnish development policy strives to strengthen the rights of the most vulnerable, promote gender equality, and improve climate change preparedness and mitigation.
Finland works coherently to promote development-enhancing choices. It will strive to influence policies within the EU and multilateral organizations as well as in developing countries more strategically and more actively. The EU provides an important channel for Finland to wield its influence in international climate, environmental and economic issues so as to ensure that the decisions adopted will improve conditions in poor countries.
It is crucial to consolidate the economic base in developing countries to enable them to advance in their development. Jobs, new livelihoods, and strengthening national tax bases all play a key role. Finland will step up funding to support sustainable development and employment and strengthen developing countries' taxation capacity and public finances.
Finland's development policy has four priorities:
The rights of women and girls

Reinforcing developing countries' economies to generate more jobs, livelihoods, and well-being

Democratic and well-functioning societies, including taxation capacity

Food security, access to water and energy, and the sustainable use of natural resources.
Aid for Trade Strategy
As of 2016 Finland's Aid for Trade strategy is integrated into the overall development policy, particularly under priority 2 "Reinforcing developing countries' economies to generate more jobs, livelihoods and well-being"
This priority supports, in particular, the UN sustainable development goals 8, 9 and 12: Promote sustained, inclusive and sustainable economic growth, full and productive employment and decent work for all; Build resilient infrastructure, promote inclusive and sustainable industrialization and foster innovation; Ensure sustainable consumption and production patterns.
Why is it important? Without a solid economic base, poverty and inequality cannot be eliminated, societies won't have the income to cover their spending, and they won't develop to be eventually able to support themselves. One of the main challenges is unemployment, especially young people without jobs. Decent jobs and livelihood opportunities are the cornerstones of human well-being and well-functioning societies. A socially responsible private sector plays a key role, as do private financial flows that support sustainable development. To facilitate the operation of businesses and entrepreneurs and to encourage investments, it is important that developing countries' administrative systems function predictably, play by the rules and respect human rights. In many developing countries, the economic base is weak or almost inexistent, making the foundation for development difficult. Finland possesses know-how as a promoter of resource-wise and accountable business.
How is this promoted? Finland will support the developing countries' efforts to build and strengthen their economic foundations, improve their business environments, and manage and use their natural resources responsibly. Finland will support local authorities and companies as well as public authorities, companies or organizations working with them, to improve their know-how and operations, boost investments and partnerships and enhance the use of technologies and innovations. As a member of the EU, Finland will influence international trade negotiations, promoting the market access of products essential for progress in developing countries. Finland will also influence in the shaping of new rules on international corporate taxation and corporate social responsibility as well as the guidelines of financial institutions and other relevant actors. Finland will fund collaboration among research and educational institutions, companies, civil society and the public sector to ensure that the necessary know-how is strengthened and transmitted to developing countries.
What are our goals? Finland's actions strive to promote that:
everyone, including women, young people and the poorest, have better access to decent work, livelihoods, and income;

the private sector and economic activity in developing countries are more dynamic and more diversified;

international business rules lend better support to the development of businesses, their accountability and the observance of internationally agreed standards in developing countries;

better use is made of new know-how, value chains, technologies and innovations that respect sustainable development.
Agencies
Principal official agency responsible for TCB assistance to developing countries
Other government and official agencies with responsibilities directly relevant to TCB
Other offical and NON-governmental organizations involved
Selected TCB programmes and initiatives in this guide