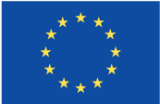 General information on development cooperation
The European Commission has the exclusive right to initiate trade policy proposals and is the EU's sole representative in trade negotiations. It has a "collegial" structure and is supported by different "Directorates General" (DGs) with responsibility for different areas of the Union's policy. The EU's mandate for external trade policy lies with DG Trade and that of Aid for Trade (AfT) primarily with DG Development and Cooperation - EuropAid (DEVCO). Other relevant DGs include: (i) Taxation and Customs (TAXUD): (ii) Health and Consumer Protection (SANCO) and (iii) Agriculture and Rural Development (AGRI).
The services of the European Commission work closely with the European External Action Service (EEAS).
More information on the European Commission: http://ec.europa.eu/index_en.htm
More information on DG DEVCO: http://ec.europa.eu/development/index_en.cfm
More information on DG TRADE: http://ec.europa.eu/trade/
More information on DG TAXUD: http://ec.europa.eu/taxation_customs/index_en.htm
More information on DG SANCO: http://ec.europa.eu/dgs/health_consumer/index_en.htm
More information on DG AGRI: http://ec.europa.eu/agriculture/index_en.htm
More information on EEAS: http://www.eeas.europa.eu/index_en.htm
Aid for Trade Strategy
Supporting developing countries' integration into the world trading system is a development priority for the European Union, as expressed in the 2005 European Consensus on Development.
In October 2007, the EU Council adopted the EU Aid for Trade Strategy, a joint EU policy initiative "to support all developing countries, particularly Least Developed Countries (LDCs), to better integrate into the rules- based world trading system and to more effectively use trade in promoting the overarching objective of eradication of poverty in the context of sustainable development". The Strategy is composed of actions organized under the following pillars:
Increasing the collective volumes of EU AfT within the ambitious development commitments to raise over- all EU aid gradually;

Enhancing the pro-poor focus and quality of EU AfT;

Increasing EU-wide and Member States' donor capacity in line with globally agreed aid effectiveness principles;

Building upon, fostering and supporting ACP regional integration processes with an ACP-specific angle of the Joint EU AfT Strategy;

Supporting effective AfT monitoring and reporting.
Most recently in October 2011, in the "Agenda for Change" Communication the European Commission commits to scale up its support to enhance the business environment, promote regional integration and help harness the opportunities that world markets offer, as a driver for inclusive growth and sustainable development.
Moreover, in January 2012, the European Commission adopted a Communication on Trade, Growth and Development. The Communication stresses that the EU should focus its efforts on the poorest and most vulnerable countries and make sure those efforts are tailored to their needs and constraints, while ensuring coherence and complementarity between trade, development and other policies. It also calls for a better targeted Aid for Trade.
With respect to trade-related development funding, the EU is one of the leading providers of AfT. Concerning Trade-Related Assistance (Trade Policy and Regulation, Trade Development and Other Trade Related needs), in 2007 the EU and its Member States committed to an annual increase of €2 billion a year from 2010. This target was reached already in 2008 and 2009. In 2010, TRA from the EU and its Member States totaled €2.6 billion (€1.7 billion from Member States and €0.9 billion from the EU).
The total AfT (including TRA, Trade Related Infrastructure and Building Productive Capacity) commitment of the EU have constantly increased over the period 2004-2010 to reach an all-time high of €10.7 billion in 2010 (Member States committed €8.2 billion and the EU €2.5 billion). Africa accounts for the largest share of AfT from EU and Member States (€3.9 billion representing 38%). The majority of AfT flows to Africa was directed towards South of Sahara (80% of EU programmes and 60% of programmes financed by Member States). Flows towards Africa are followed by flows to Asia, Europe, America, and Oceania. AfT to the African, Caribbean and Pacific Group of States (ACP) has experienced a 41% increase since 2007, reaching €3.1 billion (29% of the total collective EU AfT) in 2010. Concerning AfT categories, the most substantial increases have been reported in Trade Related Infrastructure and Building Productive Capacity which represent more than 90% of total AfT.
As AfT is part of the EC Official Development Assistance (ODA), it is financed through the usual instruments under the regular EU budget and the European Development Fund (EDF).
The EU channels its AfT support through bilateral, regional and multilateral cooperation mechanisms, in general on the basis of programming documents (such as the Country Strategy papers (CSP) and the Regional Strategy papers (RSP)). The EU operates based on priorities expressed by partner countries during the programming process. These priorities are incorporated into the respective CSP and RSP, where trade, private sector, regional integration, agriculture can be articulated as main areas of cooperation. Alternatively, trade- related issues can be embedded in other focal sectors. Depending on the context, implementation modalities vary from the standard project approach in both centralized and decentralized management, to sector or general budget support and co-financing (joint management such as trust funds or delegated cooperation). Most of the implementation is decentralized to recipient countries and, on the EU side, is managed by EU Delegations in partner countries.
The European Commission systematically conducts an Aid for Trade Monitoring exercise. Besides quantitative aspects of AfT, the document shows the results of a qualitative analysis of AfT. The qualitative information is based on the views of EU Delegations and Member States' embassies in partner countries across the developing world.
Sources:
The European Consensus on Development:
http://eur-lex.europa.eu/LexUriServ/LexUriServ.do?uri=OJ:C:2006:046:0001:0019:EN:PDF
Agenda for Change:
http://ec.europa.eu/europeaid/what/development-policies/documents/agenda_for_change_en.pdf
Communication on Trade, growth and development:
http://trade.ec.europa.eu/doclib/docs/2012/january/tradoc_148992.EN.pdf
EU Strategy on Aid for Trade:
http://trade.ec.europa.eu/doclib/docs/2008/november/tradoc_141470.pdf
Aid for Trade Report 2012:
http://ec.europa.eu/europeaid/what/development-policies/financing_for_development/documents/swp- 199-annexa4-aid-for-trade-report.pdf
Agencies
Principal official agency responsible for TCB assistance to developing countries
Other government and official agencies with responsibilities directly relevant to TCB
Selected TCB programmes and initiatives in this guide
TCB cooperation initiatives with UN/international agencies and bilateral partners
The EU collaborates with different UN and International Agencies in the trade capacity building activities. We can mention here International Trade Centre (ITC), WTO, EIF, OECD and ILO. Selected examples are given below:
International Trade Centre (ITC)
ITC's mission is to enable small business export success in developing and transition-economy countries, by providing, with partners, sustainable and inclusive development solutions to the private sector, trade sup- port institutions and policymakers. The European Commission's Directorate General for Trade (DG TRADE) has been cooperating with ITC for a number of years. It currently contributes to three projects carried out by ICT. The Market Access Map (MacMap) provides on-line information to developing countries on market access conditions in third countries. MacMap complements DG TRADE's Export Helpdesk, which provides developing countries with information on market access conditions to the EU. The Standards Map organizes and disseminates information on private standards and related research to strengthen the capacity of producers, exporters and buyers to participate in more sustainable production and trade. Finally, the Small Traders Capacity Building Programme, launched in October 2012 on the initiative of the European Commission (€1 million over three years), will aim to help small traders in selected LDCs access the EU market.
Enhanced Integrated Framework (EIF)
The EIF is a multi-donor programme which supports LDCs to be more active players in the global trading sys- tem. It supports the formulation of diagnostic trade integration studies (DTIS), capacity building for policy formulation, and facilitates project preparation, appraisal and implementation – so-called Tier 1 projects up to $900,000 over three years. Tier 2 projects ($1.5-2 million, possibly up to $3million) focus on trade- related and supply-side activities and aim at assisting the implementation of Tier 1 projects. The EIF works on the basis of a multi-donor trust fund. The EU and its Member States (Belgium, Denmark, Estonia, Finland, France, Germany, Hungary, Ireland, Luxembourg, Spain, Sweden and the UK) are the largest contributors. The Commission has committed €10 million, including €4 from DG TRADE and €6 million from DG DEVCO.
WTO Doha Development Agenda Global Trust Fund (DDAGTF)
The DDAGTF was created in 2001 to provide a financial basis for the provision of trade-related technical assistance and training to developing and LDCs and low-income economies in transition. Its main purpose is to assist these countries to better understand and implement WTO obligations and to exercise their rights under the WTO agreements. The Commission (DG TRADE) has been supported the DDAGTF for several years, making an annual contribution of €1 million between 2009 and 2012.