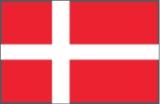 General information on development cooperation
Trade, foreign policy, and development co-operation fall under the remit of the Ministry of Foreign Affairs (MFA), with the Minister for Development Co-operation being responsible for all matters relating to Danish development cooperation. Danish aid management is decentralized to Danish embassies in Danish partner countries and missions to multilateral organizations. These decentralized units have had wide responsibility of designing and delivering the aid programmes since bilateral co-operation was decentralized in 2003 and multilateral co-operation in 2005. The Danish government focuses its development assistance on a number of partner countries and poverty reduction through promoting freedom and economic growth. It has five strategic priority areas: (i) Security and development – Peace, security, and protection; (ii) Migration and development; (iii) inclusive, sustainable growth and development; and (iv) Freedom and development – democracy, human rights and gender equality.
Aid for Trade Strategy
Denmark recognizes the importance of Aid for Trade and has for many years supported Aid for Trade activities both bilaterally and through the multilateral system. In particular through entities such as EIF, ITC, ICTSD, ACWL, DDAGTF, and STDF.
In its new strategy for development cooperation, "The World 2030", Denmark recognizes the importance of trade for achieving the SDG's, in particular, SDG 8 on decent work and economic growth. The strategy states that Denmark will assist local companies in developing countries in linking up with global value chains, finding new markets with new services and products and making the transition to sustainable production and trade.
Denmark is currently preparing a revised strategy for multilateral Aid for Trade activities in which assistance to the implementation of WTOs Trade Facilitation Agreement is expected to play a key role.
Agencies
Principal official agency responsible for TCB assistance to developing countries
Other government and official agencies with responsibilities directly relevant to TCB
Other offical and NON-governmental organizations involved
Selected TCB programmes and initiatives in this guide
TCB cooperation initiatives with UN/international agencies and bilateral partners
Denmark's AfT commitments and disbursements to international organizations (multilateral assistance) for the four years 2013 to 2017 were approximately US$17 million. Multilateral assistance is managed by the Danish UN Mission in Geneva.
From 2013 to 2017 the bulk of the Danish multilateral AfT was channeled through EIF, ITC, ICTSD, ACWL, DDAGTF, and STDF.